Sony Ericsson W205 and S312 headed for prepay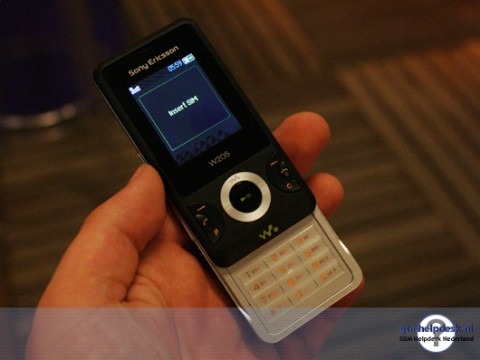 After yesterday's budget Samsungs, now it's the turn of Sony Ericsson to show us what's going on at their low-end.  The Sony Ericsson W205 and S312 (shown after the cut) are both destined for prepaid service, the former aiming to be your "first Walkman phone" and the latter an entry-level cameraphone.
The Sony Ericsson W205 is a compact slider measuring 92 x 47 x 16.4mm, with a 128 x 1600 65k color display, 1.3-megapixel camera and Memory Stick Micro M2 card slot content with up to 2GB cards.  You'll need them if you want to use it as a Walkman, too, as onboard memory is a pitiful 5MB.
As for the Sony Ericsson S312, that's an 80g candybar with quite retro styling for the company; it reminds me a little of the T280.  There's a 2-megapixel camera with LED flash, and GSMHelpdesk found taking speedy snaps was easy; you can then print via PictBridge.  As with the W205 it takes M2 memory cards, and there's an onboard media player.
The W205 should be in stores later this quarter, most likely by early summer; the S312 will follow afterward in Q3, probably sometime over the summer.  No word on pricing for either handset as yet.