Sony Ericsson "Rachel" Android smartphone leaks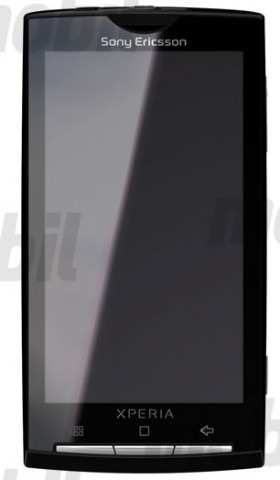 According to Mobil.nu, you're looking at the glossy face of Sony Ericsson's first Android smartphone, an XPERIA-branded touchscreen handset codenamed "Rachel".  Known specifications for the upcoming device are sparse, but it's believed to use Qualcomm's 1GHz Snapdragon chipset, include HSPA connectivity, and have an 8-megapixel camera.
There's also a 3.5mm headphone socket, dedicated camera key and slimline casing, though sadly no slide-out QWERTY keyboard in the manner of previous XPERIA devices.  We don't yet know how big the touchscreen is, either, but we're assuming the "Rachel" will have GPS, WiFi and Bluetooth.
Sony Ericsson have already suggested that they'll be using Android OS 2.0, as yet unreleased, for their first handset based on the platform.  According to the company's Asia-Pacific VP of marketing, Peter Ang, Sony Ericsson will be customizing Android to suit their own style, highlighting the XPERIA X1 and its Panels UI as an example of how that has been done in other cases.