Sony Ericsson using Android OS 2.0 for first Google phone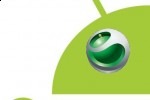 Sony Ericsson's first Android device will run the as-yet unreleased version 2.0 of the Google platform, according to the company's Asia-Pacific VP of marketing.  Speaking at a Sony Ericsson launch event in Taiwan, Peter Ang described Android as creating a trio of major platforms that the company supports – Windows Mobile and Symbian being the other two – and said that the first release should arrive in the "near future".
Sony Ericsson joined the Open Handset Alliance, Google's group of Android contributors, back in December 2008.  At the time, no specific plans for releasing a handset had been made public, though a rumor followed shortly after that the first SE device based on the open-source OS would hit the market in summer 2009.
That, now, seems unlikely; Android OS 1.5 Cupcake is only now being distributed among users of first-gen devices.  Ang also described the company as looking to put their own unique Sony Ericsson style into the eventual Android handset, flagging up the work they did customizing the XPERIA X1 as an example of how this could work.  The X1 runs Windows Mobile, but with a custom "panels" interface on top of Sony Ericsson's own making.
[via Android Community]