Sony Ericsson Rachael mediascape UI gets leaked video demo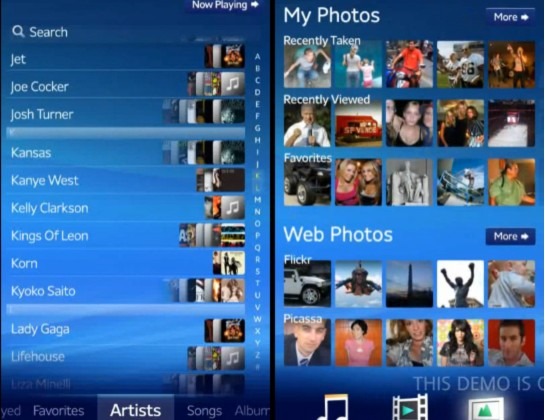 If our assumptions are correct, this coming week should see Sony Ericsson officially unveil their first Android smartphone, the handset variously known as the Sony Ericsson Rachael (or Rachel), XPERIA X3 and X10 and – most recently – the Sony Ericsson Infinity.  We've already seen a video demo of what Sony Ericsson's custom UI might look like (and darned pretty it is too) but now a second demo has emerged and gadzooks it has us interested.
Video demo after the cut
The video follows on from an earlier, official clip of the upcoming device's hardware, which was released by the company on Friday.  That didn't show the smartphone turned on, or any sign of the interface, but it did confirm that it's a touchscreen-only handset with a slender, neatly curved casing.
As for this new UI demo, it focuses on Rachael's newly fettled media playback interface on an 854 x 480 display (the same as the Verizon DROID by Motorola), with far improved album management, photo browsing and video playback than the basic Android experience.  The official announcement is expected on November 3rd, this coming Tuesday.
[Thanks to everyone who sent this!]