Sony Ericsson Mix Walkman and txt pro ape Android (but fall short)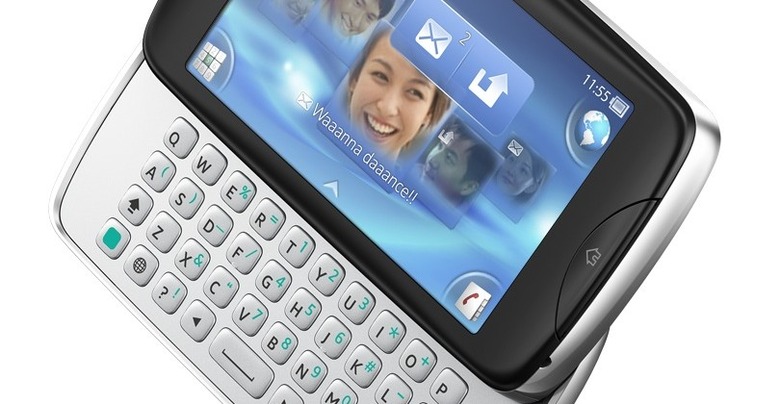 Sony Ericsson has announced a pair of new feature-phones, though while the Mix Walkman and txt pro may look like they're running Android, in fact they've just borrowed the skin from the XPERIA mini. Both the QWERTY-toting txt pro and the all-touch Mix Walkman get 3-inch 400 x 240 displays and 3.2-megapixel cameras, FM radios, quadband GSM/GPRS/EDGE (though no 3G) and a microSD card slot.
The txt pro comes in at 93 x 52 x 18mm and 100g, while the Mix Walkman is 95.8 x 52.8 x 14.3mm and 88g. Both have Bluetooth and TrackID music recognition, 100MB of internal memory, a 3.5mm headphone socket, WiFi, and microUSB connectivity.
The UI is the same four-corner system as on the compact XPERIA mini and mini pro, offering shortcuts in the corners of the display. We can't imagine why you'd opt for one of these two devices rather than an Android-based device from Sony Ericsson's range, frankly, with the company yet to confirm pricing for the Q3 launch.
Presss Release:
Sony Ericsson reveals two new phones to fans through Facebook

· Sony Ericsson Mix Walkman™ phone delivers best of music entertainment, including Zappin™- a new fun way to search your songs

· Sony Ericsson txt pro is designed for messaging and social networking, supported by friends application

· Final four consumers selected in worldwide competition to find the ultimate video reviewer following thousands of entries

June 9th, 2011, London, UK – Sony Ericsson today fully revealed two new phones following a worldwide competition open to over 4.8 million fans that follow Sony Ericsson on http://www.facebook.com/sonyericsson . The Sony Ericsson Mix Walkman™ phone offers an entertaining music experience, while the Sony Ericsson txt pro has a full slide-out qwerty keyboard combined with a friends application for social networking. Both phones integrate full touch functionality with a corner user interface similar to that available in the Xperia™ mini range. Both phones are packed full of features including cameras with video recording and Wi-Fi™ for chatting and browsing.

Quentin Cordier, Global Product Marketing Manager, Sony Ericsson said: "We wanted to take advantage of our extensive Facebook fan base when announcing these phones, bringing the fans closer to both our products and brand. We are really pleased that consumers liked them for their music and social media functionality and expect them to become great additions to our overall portfolio of entertaining phones."

The Sony Ericsson Mix Walkman™ provides a new and fun way to listen to music. It comes with a Zappin™ key to make it even easier and more fun to search for your favourite song. Simply press the Zappin™ key to preview the chorus of the next track and decide whether it is a favourite you want to listen to. A karaoke function also enables the vocal track from any song to be lowered instantly so you can sing along with your favourite tune.

The look and feel of the phone can be personalised with different exchangeable colour bands that come with the phone.

The Sony Ericsson txt pro combines a 3" touch screen with a 3.2 megapixel camera and full slide-out qwerty keyboard. Its integrated friends application enables users to add their five best friends to see at a glance updates from their Facebook™ and Twitter™ feeds.

The Sony Ericsson Mix Walkman™ and the Sony Ericsson txt pro will be available globally in selected markets from Q3.