Sony Ericsson Branding Yanked From UK HQ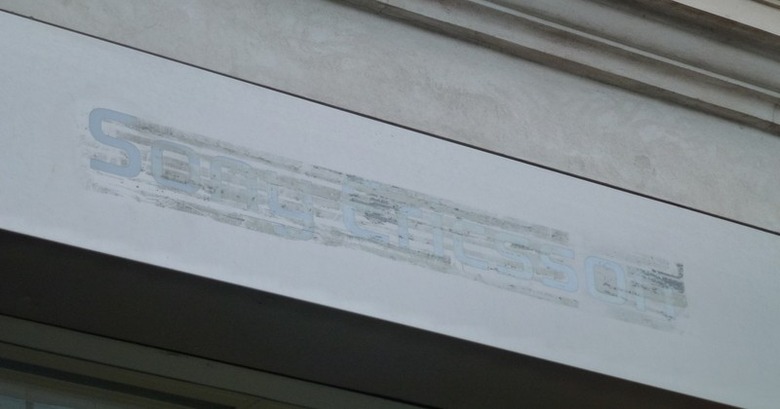 Sony isn't planning to kill off the Sony Ericsson brand until mid-2012, the company has said, but it seems the fat-trimming could have started already. The Sony Ericsson logo has been pulled down from the company's corporate HQ in London, spotted by UK analyst Ben Wood, with only a pale blue shadow hinting at the halcyon days gone by.
It's not clear whether this is a temporary sign issue or an indication of a more long-term change, though given Sony's plans for the company it seems more likely to be the latter. The building Sony Ericsson's corporate team occupies is rented from a Middle Eastern investor and the company is only ten years into a 25-year lease; that can be broken in late 2016, it's suggested, meaning it's likely that the premises will be used for some other purpose until that point even if Sony/Sony Ericsson have no plans to continue the current team there.
Sony announced plans to buy out Ericsson's share in Sony Ericsson back in October, in a deal worth €1.05bn ($1.47bn) in cash. The Japanese company hopes to use its sole control over the smartphone business to bring it further in line with its existing PC, tablet and home entertainment divisions, pushing a so-called "four screen" strategy.
There are also numerous patents, owned by Sony Ericsson, that could better arm Sony in the current legal morass. Assuming no regulators complain, the deal is expected to be completed by the end of January 2012, though it looks like the renovators have got in early.