Sony CEO: High-end phones are our salvation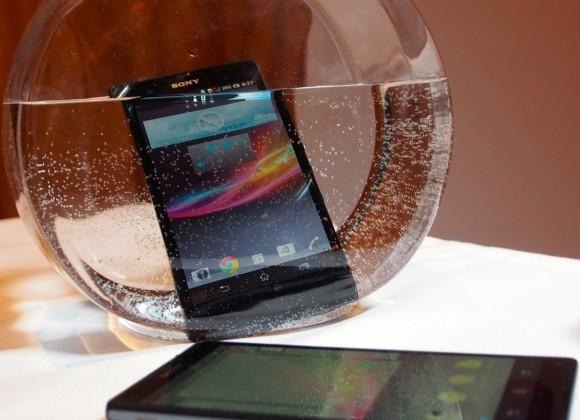 Sony CEO Kaz Hirai predicts the company's ailing smartphone division will be turned around by a greater focus on high-end devices, such as the flagship Xperia Z announced last week, as it abandons the feature-phone business. "We are more in toward the high end of the market as opposed to trying to get into the commoditized portion" Hirai said in Japan today, Bloomberg reports, buoyantly confident where Sony's phone unit operating loss remains huge.
In fact, according to combined analyst predictions, Sony is on track to lose 17.2bn yen ($193m) in its next fiscal year, though the company itself is more confident. Previously, Sony said it aimed to have the next financial year be the twelve months where its phones turned a profit.
Key to doing that, Hirai points out, is focusing on where the money is: expensive, top-tier devices. "We basically are out of the feature-phone business and in the Android-based smartphone business" the CEO explained. "We need to have products that wow people, move people emotionally."
Sony Xperia Z demo:
Whether the Xperia Z can trigger that emotional shift is unclear at this stage, though early feedback to the new smartphone was generally positive. Sony has borrowed features more commonly associated with Japanese devices, such as waterproofing, for its new flagship, and taken on high-spec rivals from Samsung and other firms with a Full HD display, 13-megapixel camera, and speedy quadcore processor. More in our full hands-on report.
It has also, finally, begun to connect the dots between its various product divisions, at last following up on the promises long made as part of the "Four Screen" strategy. Also introduced at CES was One-touch mirroring, where an NFC phone such as the Xperia Z could be instantly paired with a Smart TV using an NFC-enabled remote control.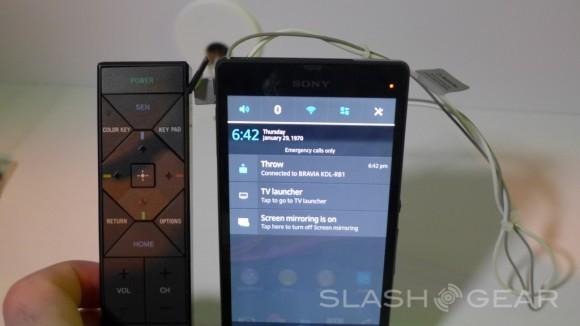 "I believe we still have a lot of room to grow" Hirai insisted today, though the fact that the company continues to be outsold by key Android rival 6:1 suggests actually achieving that growth could be difficult. The firm is expected to reveal more smartphones at Mobile World Congress 2013, in late February, while an Xperia Tablet Z has been tipped for late January.