Sony BRAVIA Smart Stick revealed: no Chromecast competitor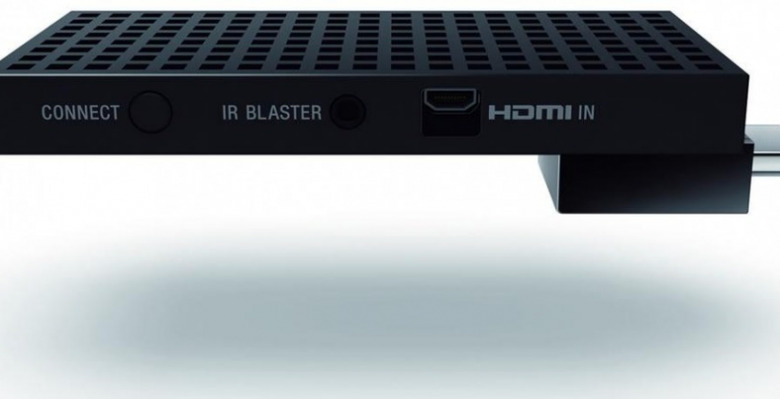 Though at first this little dongle seemed (in preview mode) to be a cool competitor for the Google Chromecast – it was revealed the same week, after all – here in its official show-off from Sony, it's become apparent that the BRAVIA Smart Stick wont work with just any television. Here we're to understand that this device will plug in to a full-sized HDMI port [CORRECTION: MHL plug for BRAVIA televisions 2013 and older, only] and act as a Google TV device – that means Android App support straight from the Google Play app store. This Sony BRAVIA Smart Stick also works with voice search support and a QWERTY keyboard courtesy of a paired remote control.
The full details of this device will be released tomorrow – but for now you'll be able to view a full manual for the device straight from Sony. Incidentally, this manual says basically anything you'd want to hear about the device, top to bottom. This includes note of applications guaranteed to work right out of the box for video: Netflix, YouTub, Amazon Video, VUDU, Video Unlimited, Crackle, AOL On, Play Movies & TV, and Redbox Instant. Notably absent: Hulu Plus.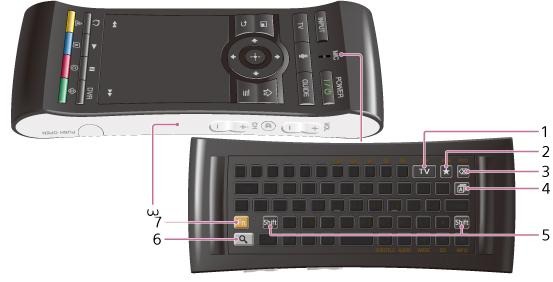 This system will work with picture-in-picture, allowing you to browse the web while you've got a miniature screen playing cable up in your TV's right-hand corner. This mode will only work if you're running a Cable/Satellite Box through your Smart Stick. You'll be able to run a box through your Smart Stick via the HDMI-out on your box and the HDMI-in on your Smart Stick. This device can also connect to your BRAVIA TV with its IR-blaster port: you can see that in the manual images in this article as well.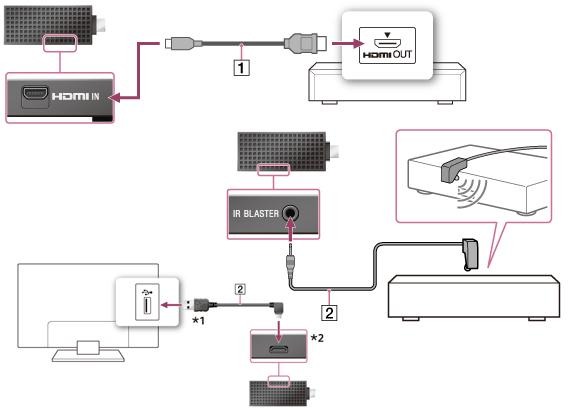 NOTE: Though Sony had revealed a bit of information in a blog post on this device earlier today, said post has been pulled. Reasons unknown – for now.
In all likelihood we'll be seeing this machine connect with 1080p video with a variety of television models in the future. For now, only model 2013 BRAVIA R, S, W, and X televisions (Smart TVs) will be supported by this stick – as pointed out by Engadget commenter Bryan earlier today. You'll need to keep it powered up with a microUSB jack, and this machine will be priced up soon – we shall see!