Sony BRAVIA S90 UHD TVs: company's first curved line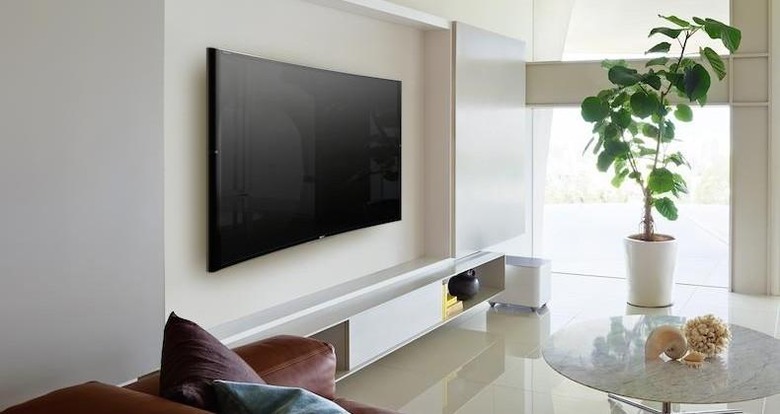 You may be already familiar with the curved TV rat race between LG and Samsung, but that other key player in the TV industry won't be content to take that status quo sitting down. Sony will soon be launching its own curved TV line, starting with this new S90 series. Boasting of 4K resolution, a subtler curve, and better sound quality, these 65 and 75 inch UHD TV sets are poised to become Sony's champions in the hectic contest for the world's best curved living room screen.
Some might say Sony is a bit too late to the party, with LG and Samsung already trying to race for bendable TVs now. Just last week, Samsung unveiled its transforming bendable curved TV. However, there is also a saying that puts quality over quantity and in terms of quality, Sony has a few tried and tested technologies under its belt that still gives it an edge over the competition.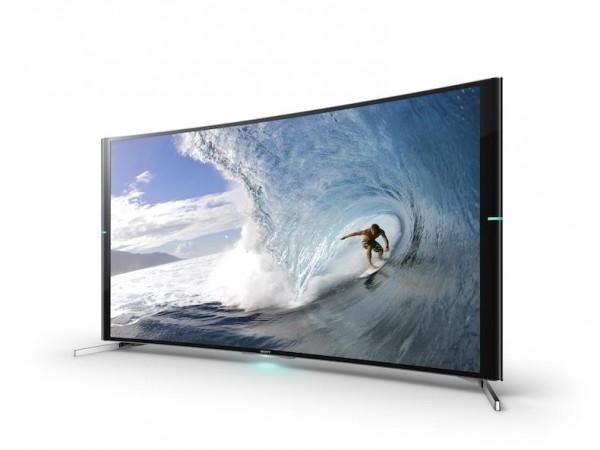 A combination of Sony's top display technologies, such as BRAVIA, TRILUMINOS color, the 4K X-Reality PRO engine, and Motionflow XR800Hz are set to compete with rivals in terms of picture quality. But the S90 series isn't just all about show, so to speak. The line also boasts of a new 4.2 channel Multi-angle Live Speaker System that is advertised to guarantee quality 360-degree surround sound. What Hi-Fi?'s exclusive test of those speakers verified that the angled speakers do indeed give a better balance to the sound. The S90 is based on Sony's existing X9005B model and inherits a couple of other features as well, including edge-lit LED backlights, a removable Skype camera, and active 3D, with two 3D glasses included in the box.
The literal eye catcher of these pieces is, of course, the curved shaped, always advertised to give a more cinematic viewing experience. In this regard, however, Sony dares to be different, employing a still unrevealed shallower angle than its rivals. The manufacturer claims that this angle makes images appear less distorted. The likes of Samsung, on the other hand, subscribe to the 4200R theory, basically an angle that produces a curve of a circle with a 4.2 meter radius.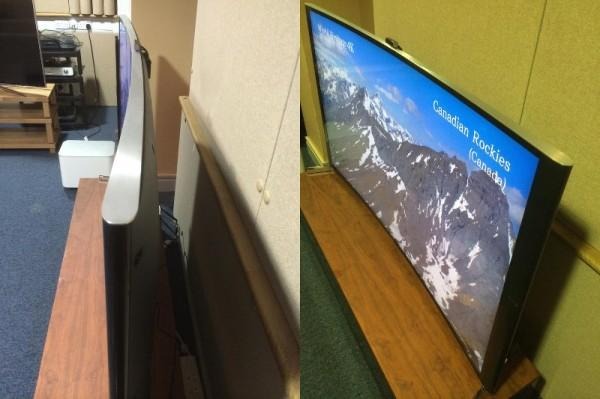 The BRAVIA S90 will come in two models, the 65-inch KD-65S9005B and the 75-inch KD-75S9005B. Sony has not yet revealed any pricing, launch date, or availability, but with IFA 2014 looming over the horizon, it is likely that it will disclose those details next month in Berlin.
VIA: What Hi-Fi?