Sony Blu-ray range gets VUDU 2D/3D streaming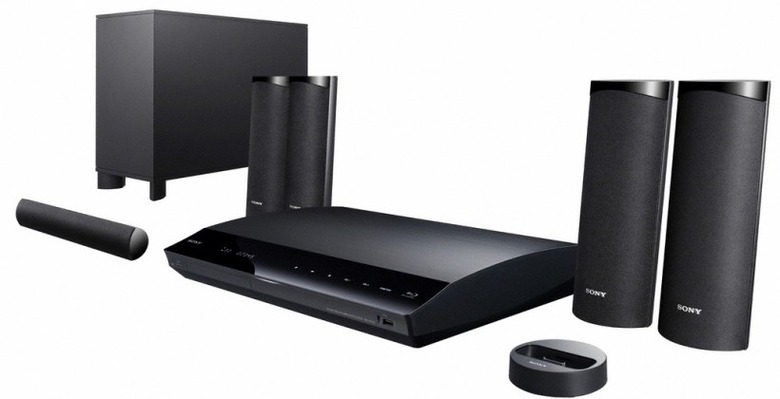 VUDU's streaming movie service can now be found on Sony's latest Blu-ray players, with a choice of 1080p 2D and 3D pay-per-view titles available. Promising 5.1 Dolby Digital surround sound and, in many cases, availability on the same day as DVDs go on sale, the VUDU movies can be watched in 3D on Sony's 3D-enabled hardware.
The Sony BDP-S280, BDP-S380, BDP-S480, BDP-S580, BDP-S780, BDV-E280, BDV-E580 and BDV-E780W have all been confirmed as having VUDU support, though Sony's entire Blu-ray line in 2011 will apparently get the service. VUDU pushed its updated UI to the PS3 earlier this year, with the promise of Move control coming later on.
Press Release:
VUDU Goes Live on Sony 2011 Connected Blu-ray Disc Players

Santa Clara, CA – (March 15, 2011) – VUDU, the leader in HD streaming, today announced that its steaming movie service is shipping on the 2011 line of Sony connected Blu-ray Disc™ Players, offering instant access to the extensive VUDU library of Hi-Definition movies from all major Hollywood studios and leading independent distributors.

VUDU, a subscription-free service, provides consumers with the highest quality cinematic experience via instant streaming of 1080p movies with Dolby Digital 5.1 Surround Sound. The VUDU library boasts the most extensive collection of HD and HDX movies from all major Hollywood studios, offering most titles the same-day as DVD release. On Sony's 3D enabled devices, users can also access 3D content.

All 2011 Sony Blu-ray Disc Players and Blu-ray Disc Home Theater Systems feature VUDU, including:

· BDP-S280

· BDP-S380

· BDP-S480

· BDP-S580

· BDP-S780

· BDV-E280

· BDV-E580

· BDV-E780W

"From the newest Hollywood blockbusters to our extensive library of classics, VUDU continues to give people more options to discover and enjoy the highest quality movie experience in their living room," said Edward Lichty, General Manager of VUDU. "By adding Sony Blu-ray Disc Players to our roster of top tier connected devices we provide yet another avenue to for anybody to enjoy a great movie, with a simple click of a button."

VUDU-enabled 2011 Sony Blu-ray Disc Players are available now in select stores and will be shipping nationally in March. Models include connected and 3D capable devices.