Sony 4K Ultra HD Media Player gets priced up with Netflix support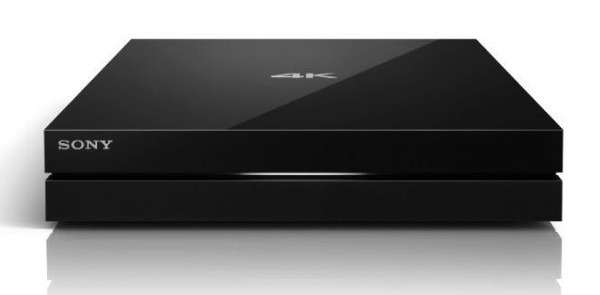 Sony's 4K Ultra HD Media Player has been priced up, for 4K TV owners hoping for some on-demand ultra-high-definition content to actually make the most of their expensive sets. The box, which is expected to ship in July, supports both Sony's own Video Unlimited 4K service, which has over 200 Sony Pictures films, along with around 50 TV shows, all in 4K, as well as Netflix's 4K streaming.
Netflix's selection of true-Ultra HD content is still relatively small. Service started back in April, though at the time it was only supported on a TV with HEVC/H.265 decoding built-in, as well as the Netflix streaming app
Select models from Samsung, LG, Sony, and Vizio were compatible, but this Sony box is the first external way of adding 4K from Netflix. House of Cards season 2 will be the first content it offers in Ultra HD.
The FMP-X10 supports both streaming and downloading of titles. Inside, there's a 1TB hard-drive for local media; Sony will allow users to download movies like American Hustle and The Amazing Spider-Man 2, while TV shows like The Blacklist will also be offered in 4K.
Preorders of the Sony 4K Ultra HD Media Player kick off today, with anybody ordering between now and July 15th getting it for $499. After that, it'll have a regular RRP of $699.