Sonos PlayBase under-TV wireless speaker leaks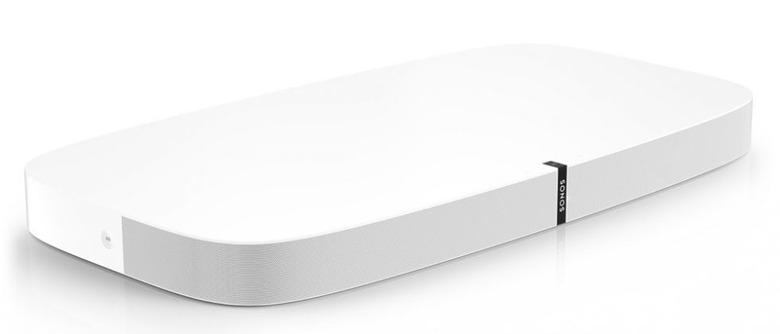 Sonos' next wireless speaker, the Sonos PlayBase, has leaked, with the streaming music company's upcoming product apparently intended to sit under your TV. Speculation about the PlayBase has been circulating for some years now, after Sonos filed the name at the USPTO back in 2014. Now, courtesy of a – since pulled – BH Photo listing and some Twitter leaks, we have a better idea of what it looks like and how much it'll cost.
The listing tipped both a black model and a white version, each priced at $699. According to the retailer, the PlayBase is expected to ship in early March. Leaked photos, meanwhile, show a narrow, squat device finished in matte white or matte black.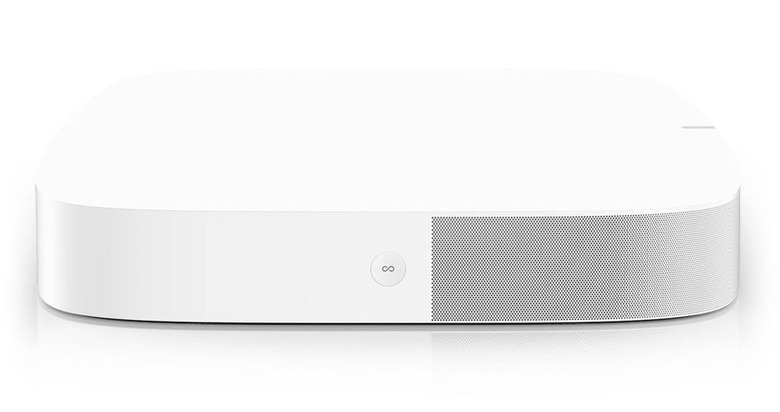 In fact, it resembles a PLAY:5 only much truncated, and indeed there's speculation that Sonos will use the same touch-sensitive controls for play/pause and volume as that existing speaker. On the back, unlike most speaker-bars, there's only an optical digital audio input, rather than HDMI. That would be in keeping with Sonos' existing PlayBar, which launched all the way back in 2013.
Otherwise, the only connections are power and ethernet, the latter in case you'd rather not hook your speaker up wirelessly. A button on the side is expected to make for easier pairing with an existing Sonos system. It's unclear, at this point, whether the PlayBase will also include a microphone: Sonos has previously said that it intends to include one in all its future speakers so that they can be controlled, by voice, using Amazon's Alexa and – eventually – other smart assistants.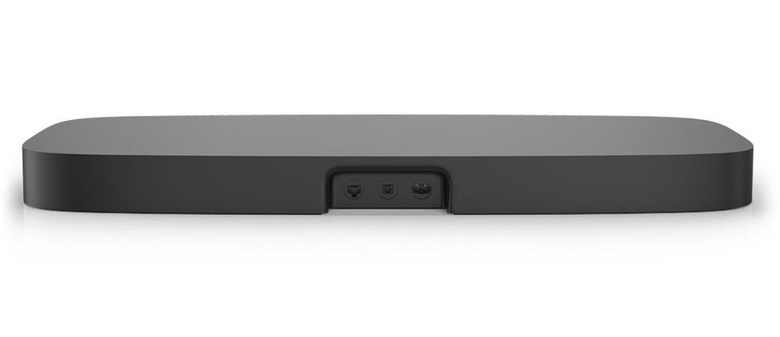 Where the arrival of the PlayBase leaves the PlayBar is unclear. The new speaker certainly looks smaller than its predecessor, and for those with a standalone TV it would probably integrate more conveniently than the PlayBar does. On the flip side, those with wall-mounted TVs might still prefer the PlayBar form-factor: that not only was designed to be fixed to the wall, but can automatically switch its speaker configuration depending on which orientation it's placed at.
One strong possibility, therefore, is that both models could remain on sale. It's almost certain that the PlayBase will inherit the PlayBar's ability to pair wirelessly with a separate set of speakers – such as Sonos' PLAY:1 or PLAY:3 – and have them act as rear surround channel speakers. Similarly, wireless support for hooking up to a Sonos SUB seems likely too, as does Trueplay tuning, which was only recently enabled for the PlayBar.