Sonos PLAYBAR hits FCC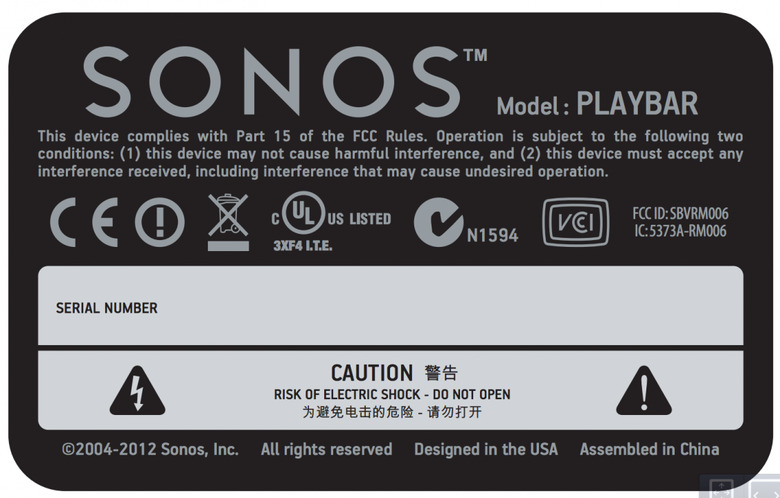 A new Sonos music component, the Sonos PLAYBAR, has cropped up in FCC testing, suggesting the streaming company is readying a push into TV audio. The PLAYBAR, spotted in an FCC filing, is believed to be Sonos' first proper home theater device, likely including support for both streaming music in the same way as the current PLAY:3 and PLAY:5, and the soundtrack from your TV.
It's not clear if that soundtrack will be played in stereo or some sort of virtual surround sound; the FCC filing is sparse on details, with only the label (and its rough location on the PLAYBAR itself) shown. However, the presence of WiFi 802.11n is confirmed, though since Sonos uses that for its proprietary mesh-networking system, that comes as little surprise. The fact that it is dual-band is an advancement on current Sonos components, nonetheless.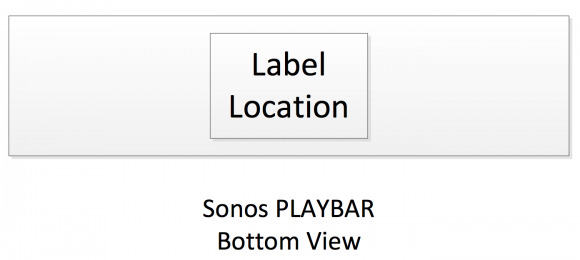 Sonos hasn't been shy about its ambitions to challenge the A/V industry. The company's CEO confirmed last year that some sort of home theater system could be on the cards, but argued that Sonos would do so in a way that challenged traditional "straightforward" options such as from Bose with greater audio quality.
The speakerbar would make a natural companion to the Sonos SUB subwoofer we reviewed recently, and the ideal centerpiece to a Sonos home theater system. Throw in a few "PLAY:1" satellite speakers and the setup would do equally well for music as for accompanying your big-screen TV.
[via Gizmodo]