Sonos PLAY:1 official: Streaming speaker happy by the bath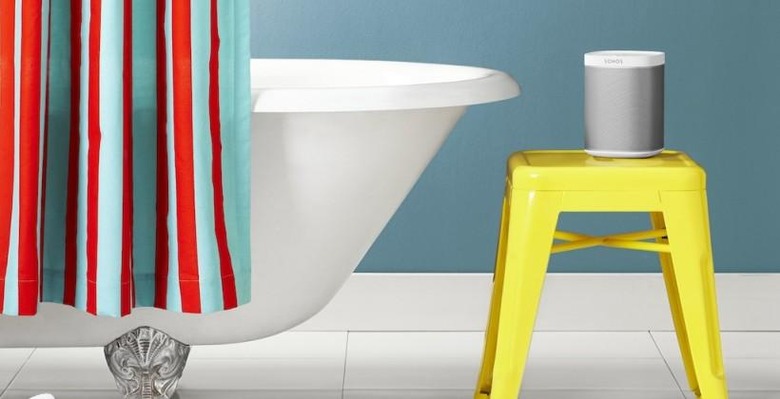 Sonos new baby, the PLAY:1, for its wireless streaming range doesn't come as a great surprise – we showed you exactly what it looks like last week – but the $199.99 bathroom-friendly speaker is certainly welcome. On sale from today, the $200 entry-level option to Sonos whole-home audio range serves a few roles in the line-up: a more affordable model for smaller rooms and first-time buyers; a cheaper way to set up a stereo pair; and as the perfect rear surround speaker accompaniment to the Sonos PLAYBAR we reviewed in March.
As with all of Sonos' other speakers, the PLAY:1 uses a dedicated wireless mesh network between units to carry high-quality sound, despite how loaded your regular WiFi network is. Inside the metal grilled casing – with black and white versions on offer – there's a custom mid-woofer and tweeter pairing, each with their own amplifier.
Sonos has sealed the casing, too, which means that while the PLAY:1 isn't fully waterproof, it is resistant to humidity. That means it's ideal for a bathroom or shower-room.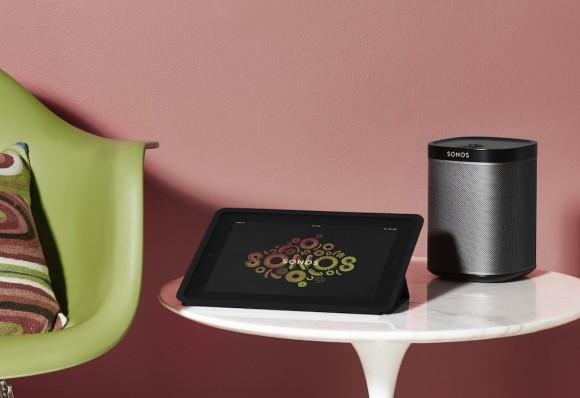 The new design also introduces a change to the Sonos buttons, with the mute key on the speaker itself switched out for a play/pause button. Sonos says that's something users have been repeatedly asking for, and it'll be pushing out the same functionality to existing PLAY:3, PLAY:5, and PLAYBAR units in a firmware update today, too. Double-tapping the button skips to the next track in the playlist.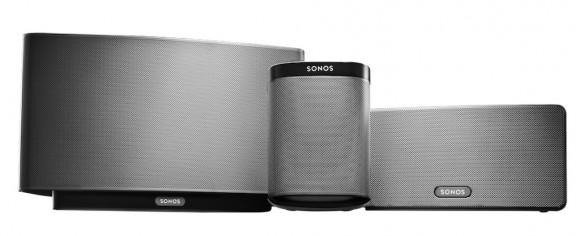 As always, there's support for internet radio stations, streaming services like Spotify and Pandora, and music stored on a PC, Mac, or NAS on your network. You'll need at least one wired ethernet connection to that network, but for the holidays Sonos is bundling a free BRIDGE (usually $49) with every purchase of the $199.9 PLAY:1.
Still unconvinced? Check out our full review of the PLAY:1 for the final verdict.