Sonos outdoor, in-wall and in-ceiling speakers spread streaming music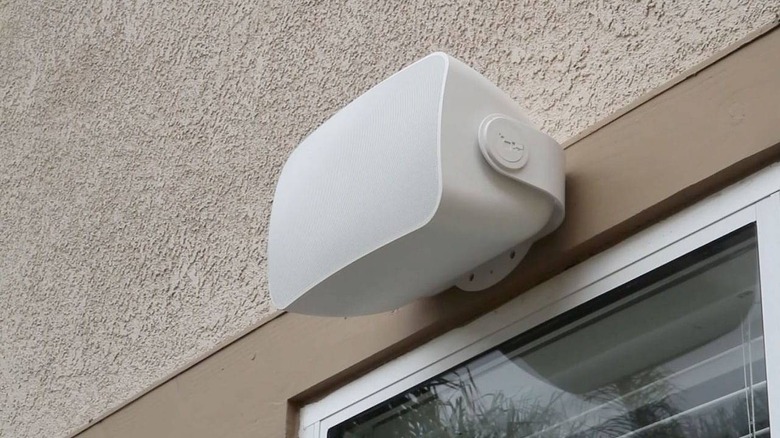 Music through your Sonos system can now follow you outside, with the arrival of new Sonos by Sonance speakers that include an outdoor version of the streaming hardware. Part of the Sonos Architectural by Sonance lineup, the range kicks off with a trio of speakers intended for more integrated installation in – and outside – the home.
First to arrive will be the Sonos In-Wall by Sonance and the Sonos In-Ceiling by Sonance. As the names suggest, they're designed to be installed into either your walls or your ceilings. The ceiling speakers have round or square grilles, which can be painted to match the ceiling color.
As for the in-wall speakers, they're also outfitted with covers that can be painted. Sonos and Sonance suggest that the wall speakers are intended for targeted, immersive home theater sound. In contrast, the ceiling speakers are more for ambient listening.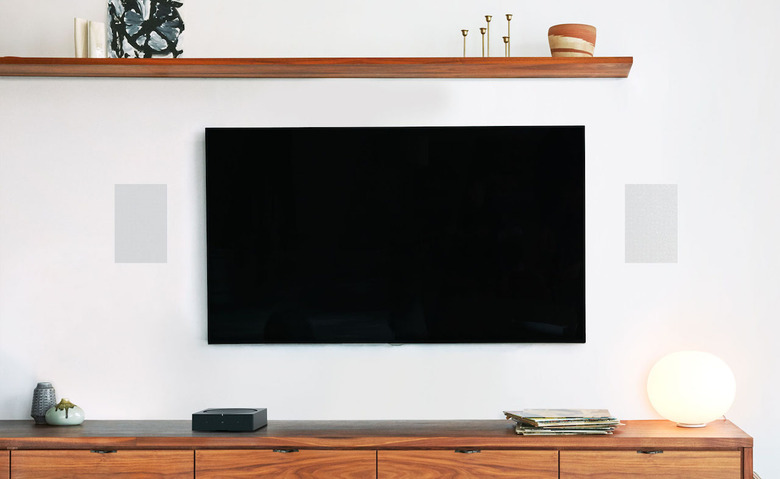 Either way, they work with the new Sonos Amp. Launched last year, the amplifier is effectively a standalone Sonos speaker but without the speaker, intended to drive external speakers like these Sonance-made sets. A single Sonos Amp can drive up to three pairs of Sonos Architectural by Sonance speakers.
As you'd expect, the pairing features all of the usual Sonos options. That means more than a hundred third-party streaming services, Apple AirPlay 2 streaming, and the ability to link the speakers into larger groups or zones. It also has an HDMI-ARC connection for use with a TV.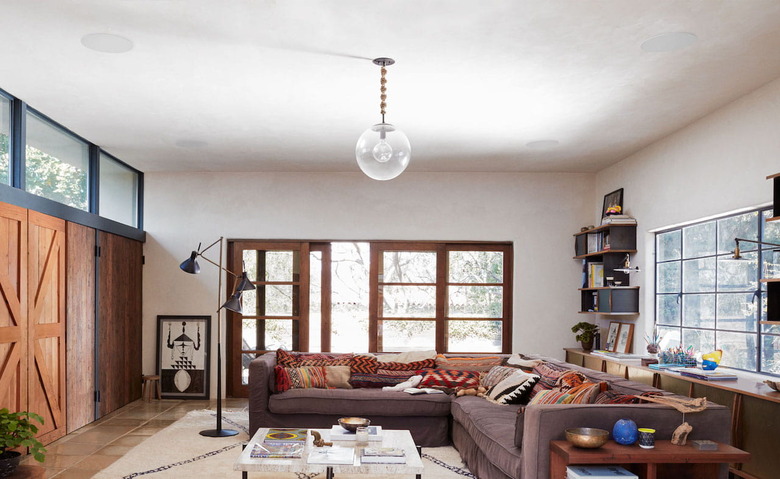 For the first time with third-party speakers, however, the Sonance in-wall and in-ceiling speakers get Sonos Trueplay tuning. That system, which uses the iOS app to automatically adjust the EQ settings and more of speakers to compensate for the size, shape, and materials in the room, had previously been limited to only Sonos' own models.
The Sonos Outdoor by Sonance, meanwhile, addresses a long-standing request from the company's users: a speaker that can be installed outside. Also offered as a stereo pair, they're weatherproofed to survive humidity, water, salt spray, heat, UV rays, and freezing temperatures. As with the indoor speakers, it will also require a Sonos Amp in order to work, and up to three sets of the Sonos Outdoor by Sonance can be run per Amp.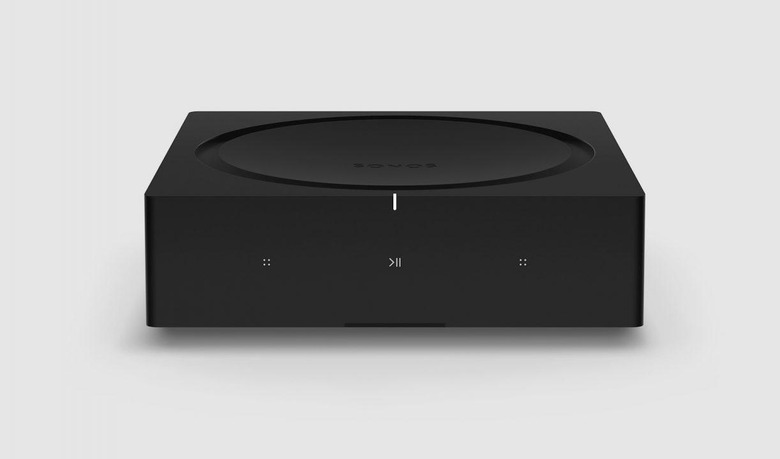 Preorders of the in-wall and in-ceiling speakers kick off today, priced at $599 per set. They'll ship from February 26. As for the outdoor speakers, they'll arrive in April, priced at $799. The Sonos Amp is $599 and already available in the US; it'll go on sale in Australia, Canada, Mexico, and Europe in early February.