Sonos has revealed a new connected amplifier, the Sonos Amp, delivering streaming music, AirPlay 2 support, and more for installations where third-party speakers are preferred. Targeting professional installers, the new Sonos Amp is designed to fit into a standard AV rack.
It's a return to some of Sonos' earliest products, back when the company launched with its Zone Player amplifiers. Since then, the Zone Player had rebranded as Connect, though the concept remained the same. Those with an existing audio system that they wanted to keep using could add a Connect to include wireless streaming support too.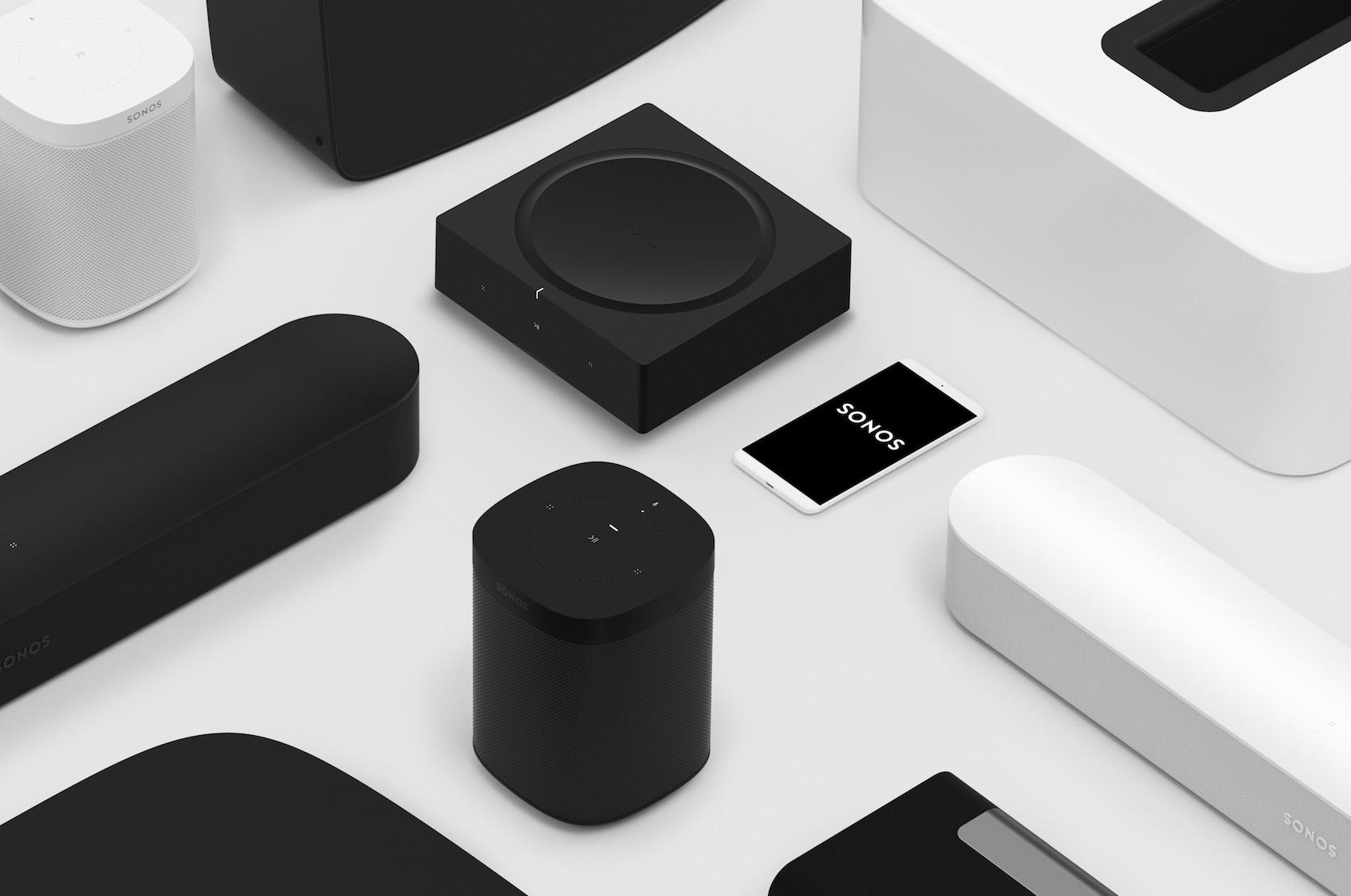 The new Sonos Amp, though, has a number of improvements. For a start it's twice as powerful as before, has 125 watts per channel, and its Class-D digital amplifiers can drive up to four speakers versus its predecessor's two.
On the back of the matte black box there are custom black and silver banana plugs for 10-18AWG speaker wire. There's also a subwoofer output, an auto-detecting RCA type with adjustable crossover (50 to 110 Hz). In addition to wireless connectivity – including the Sonos Amp acting as a SonosNet extender – there are dual ethernet ports for wired connections. The second port can be used to get other devices online.
There's also line-in support, happy with either a line-level analog RCA connection or, via an adapter, an optical digital connection. An HDMI ARC port connects a TV. A Sonos Amp could be used to add stereo sound to a TV, and then either a pair of wireless Sonos speakers added for rear sound, or a second Sonos Amp for surround sound.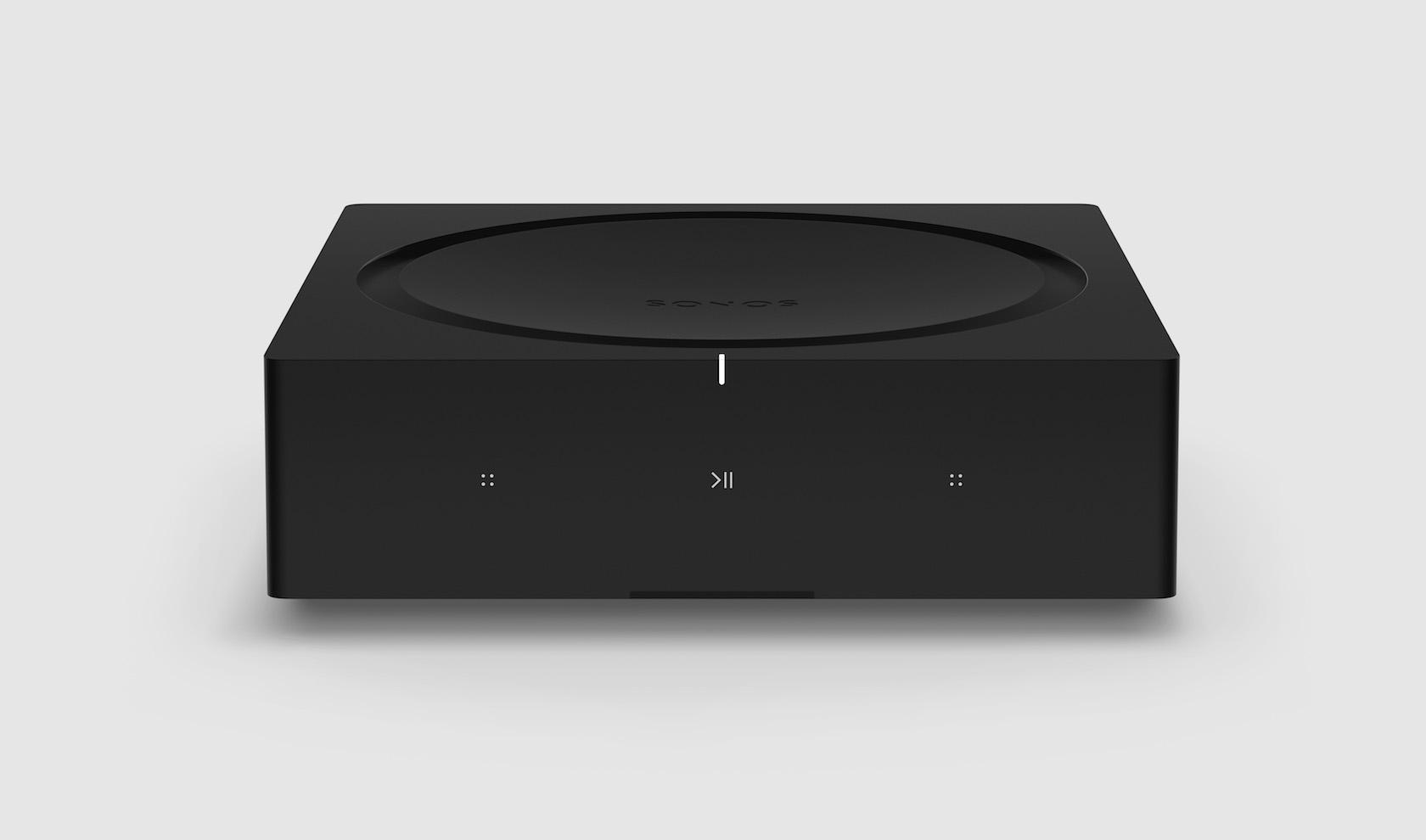 As you'd expect, the new hardware also gets the same software and streaming features as Sonos' other recent products. You can, of course, stream from any of the 100+ services – like Apple Music, Spotify, or Pandora – that are natively supported in the Sonos app. In addition, there's Apple AirPlay 2 support, for streaming directly from an iOS device.
On-device controls include touch buttons for volume, music track skipping, and play/pause. There's no integrated smart assistant support, like Amazon Alexa on the Sonos One and Sonos Beam; however, if you pair an Echo device with the Sonos Amp you can control it by voice. Considering Sonos envisages the new amplifier being tucked away in an AV rack somewhere, that probably makes more sense than having a microphone array that might not be within listening range.
Unlike the bulk of Sonos' current range of all-in-one speakers, the Sonos Amp takes a more flexible approach. Installers will be able to set it up for either stereo or dual mono sound, for instance, or take the speaker connectors off and use their own banana plugs. There'll be new Sonos APIs, too, including line-switching – for both analog and home theater – that will allow line-in components to be selected within a third-party UI.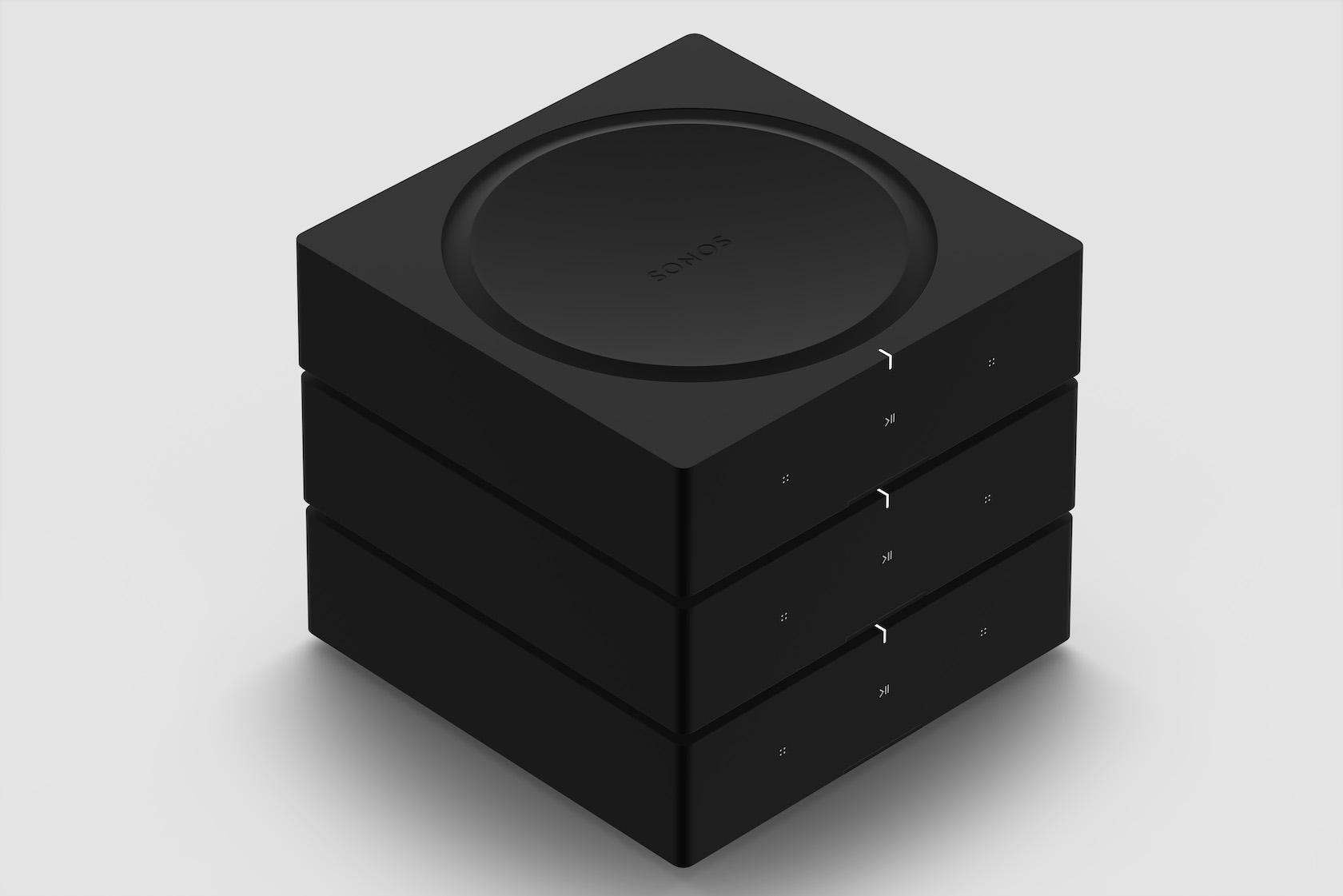 Other new APIs will include volume pass-through and the ability to add Sonos playlists within a third-party interface. A preview phrase of a new notifications and alerts system will allow third-party devices – like connected doorbells – to be delivered through Sonos speakers. A new "Works with Sonos" badge will be offered to certified third-party companies should work seamlessly with the speakers.
One of the first fruits of that project will be a new set of in-wall, in-ceiling, and outdoor speakers. Made by Sonance, and to be sold and marketed by Sonos, the new speakers will support Sonos Trueplay tuning and other extra features.
The Sonos Amp will launch for professional installers in North America on December 1, 2018, priced at $599. As of February 2019, it'll roll out globally. The Sonos/Sonance architectural speakers will go on sale in early 2019, while the new Control APIs for better integrating pro-install Sonos hardware into smart home systems will show up from early September this year.