Sonos One SL and Sonos Port official: No-mic speaker and AV amp add-on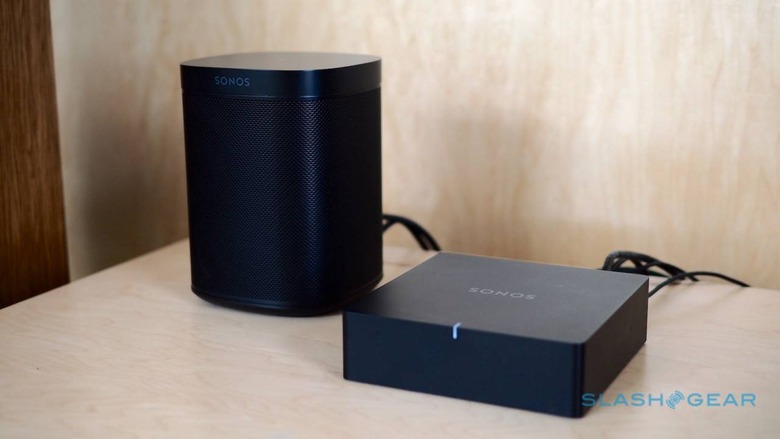 Sonos' big news today may be Move, the company's first portable speaker, but it also has two other products to help build out your whole-home streaming audio system. The Sonos One SL offers another option for those looking for an affordable speaker but without integrated assistant support, while the Sonos Port is a nod to the audiophile crowd with some special features to make their installations more effective.
Sonos One SL
First things first: The "SL" in Sonos One SL doesn't, in fact, stand for anything. We can pretend, though, that it means "Stop Listening" because that's basically the whole point of the new speaker. Sonos says some customers wanted something with the performance and form-factor of the second-generation Sonos One, but either didn't want or need baked-in voice assistant support.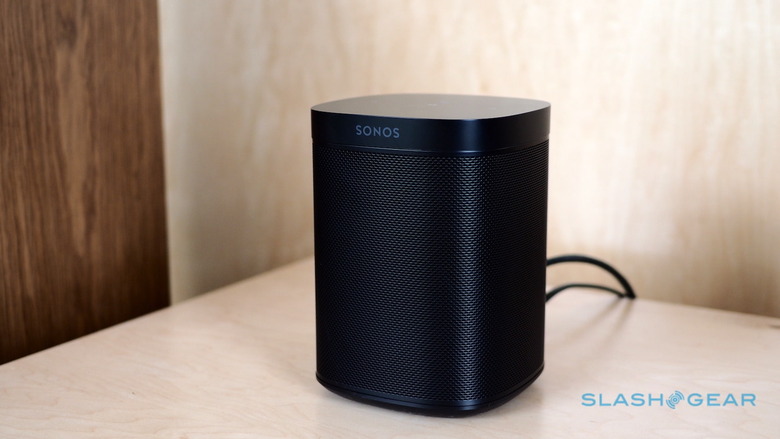 Whether that's for privacy reasons, or simply because they already had devices with Amazon Alexa or Google Assistant capabilities in the same room, Sonos isn't judging. It simply made the Sonos One SL, with the same look, feel, and sound as the regular One, but without the microphones.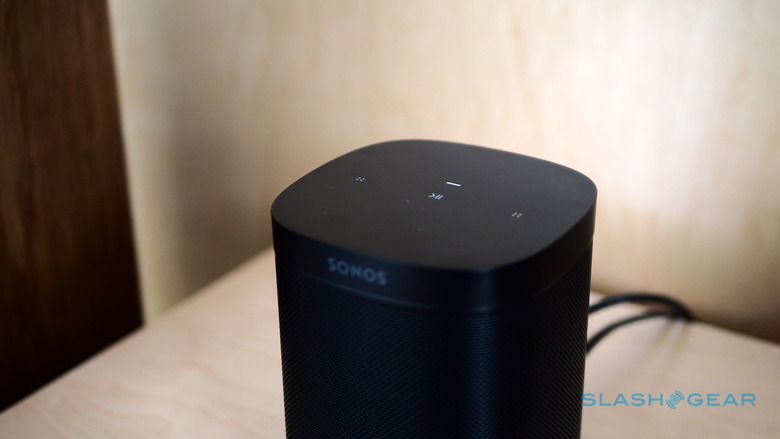 It means you get the same pair of Class-D digital amplifiers, one driving a tweeter and the other a mid-woofer, and the same humidity-resistant design. There's Trueplay tuning support, and capacitive buttons on the top for volume, track skipping, and play/pause. You get AirPlay 2 streaming support, and you can pair the speaker either with a second One SL or a Sonos One for stereo playback. Two of the speakers can be used with a Playbar, Playbase, or Beam for rear home theater surround duties.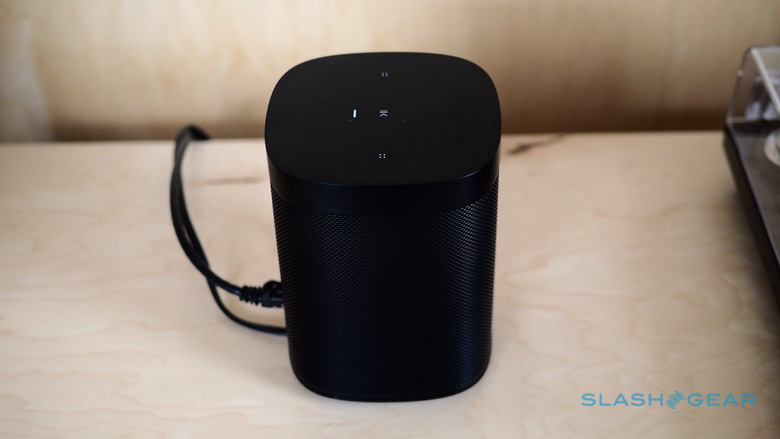 When it goes on sale on September 12, the One SL will be priced at $179. That's $20 less than the regular Sonos One.
Sonos Port
The Port takes us back to Sonos' earliest days and the idea behind the original ZonePlayer: streaming music through your existing AV equipment. It's the replacement to the Sonos Connect, with a new form-factor and functionality that better integrates with the sort of hardware audiophiles might have on their rack.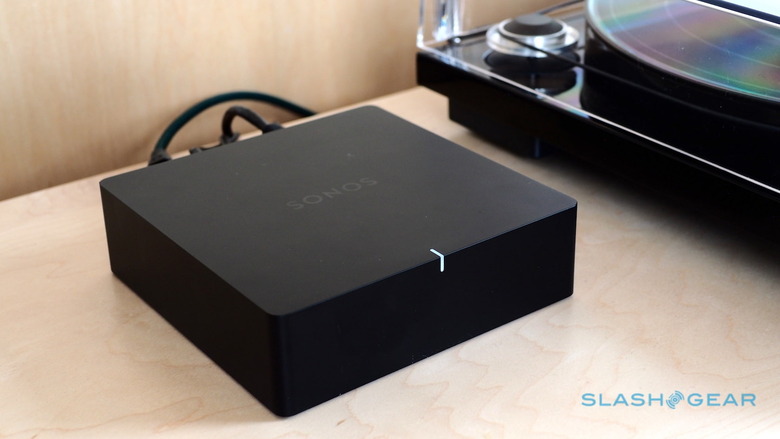 The 5.4 x 5.4 x 1.6 inch matte black housing is designed to fit in with other AV boxes, as well as sit three-abreast in a typical rack. There are analog (RCA) and digital (coaxial) outputs on the back to hook up to an existing amplifier, plus a line-in port to input an external source – like a turntable or CD player – and share it across your Sonos speaker network. There's EQ adjustment over bass and treble, and a new DAC compared to the old Connect.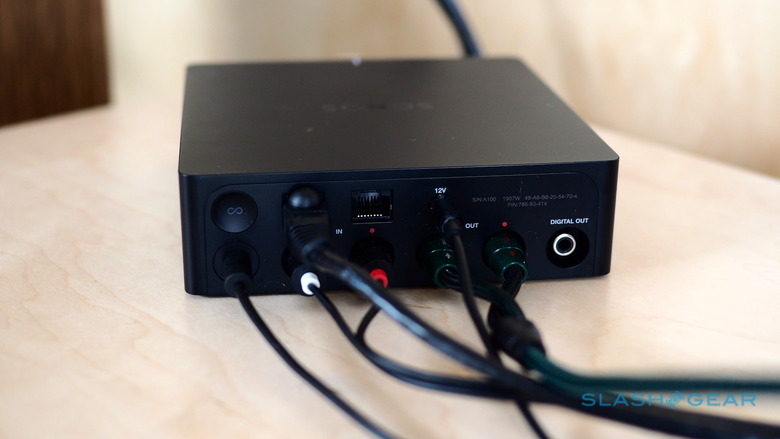 As you'd expect there's AirPlay 2 support, and Sonos throws in two ethernet ports along with WiFi. There's no integrated Google Assistant or Amazon Alexa, but if you've got a smart speaker you'll be able to control Sonos Port with it.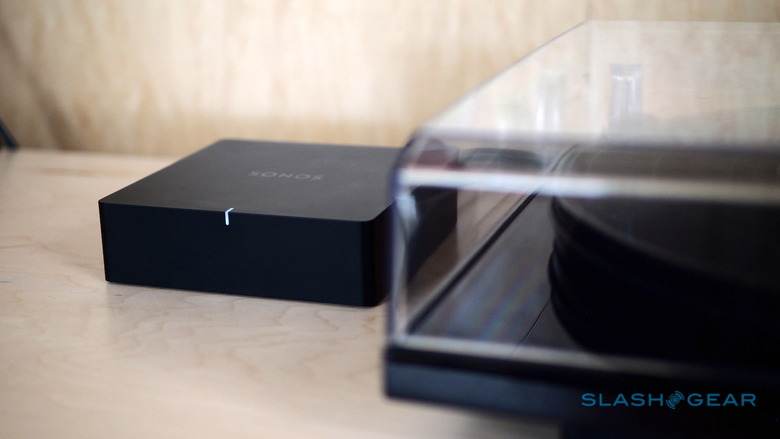 Potentially most useful is the new 12V trigger, though. Talking with Connect users, Sonos discovered that one of the most common annoyances was AV equipment needing to be separately turned on before Sonos' audio could be piped through. With the new trigger, however, Port can remotely switch on an amplifier or other device.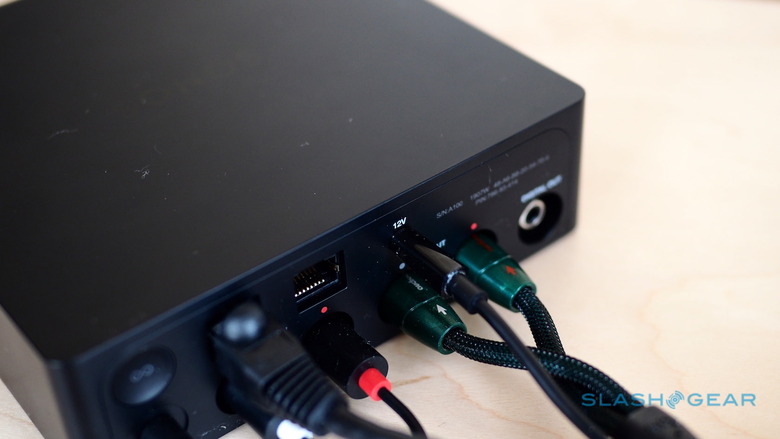 The Sonos Port will go on sale September 12 through the company's own store and limited retailers, priced at $399. Worldwide availability will follow in January 2020.