Sonos One on sale as version 2 announced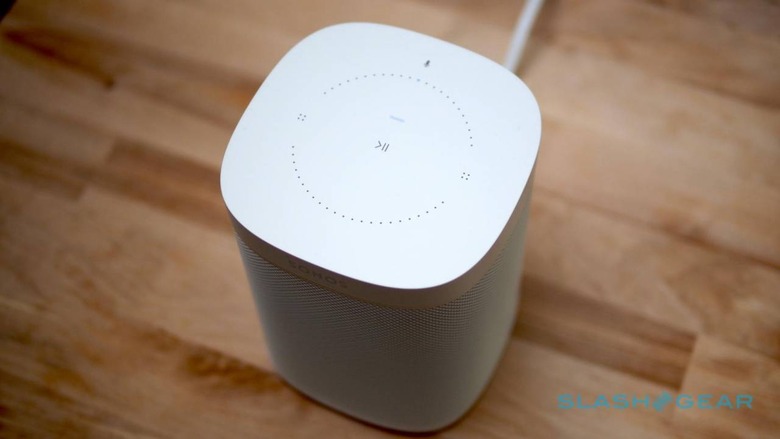 Sonos revealed today that they'd be releasing a Sonos One (Gen 2) starting tomorrow, March 6th, 2019. Because of this release, the original Sonos One (the one still in stores right now), will be put on discount at some retailers. Sonos One was originally approximately $200 USD, and Sonos suggested today that some retailers will be cutting the price down by $20, while Sonos One Gen 2 is "transitioning into market."
This sort of transition is not uncommon. Once a new version of a device is revealed, the original may go on sale to clear inventory. In this case, the situation is a little more tightly attended to by the manufacturer, whose delivered the singular discount price to the press. It's still possible alternate discounts could be offered by retailers – but the price announced by Sonos is the one we've got right here: approximately $180.
SEE: Our Sonos One Review
At the same time, the Sonos One (Gen 2) is coming with some internal hardware updates. The speaker itself will look the same, on the outside, and the user experience will remain largely the same. This second generation Sonos One will get a new processor, increased memory, and Bluetooth Low Energy.
With Bluetooth Low Energy, users will be able to connect to the device with local Bluetooth devices, like smartphones. Bluetooth Low Energy is a sort of Bluetooth that's aimed directly at keeping battery drain to a minimum. Not that Bluetooth uses a whole lot of battery in the first place, but this is a plus.
TO BE CLEAR: The BLE in this device does not support audio streaming. BLE assists in the initial setup of the device via your smartphone.
Both the original Sonos One and the Sonos One (Gen 2) "will continue to be supported through regular updates," per Sonos. No specific timeline has been given for updates into the future – but "regular updates" are, apparently, in the mix.
Information about this release was provided by Sonos, and all non-Gen-2 product details can be found in our original Sonos One review.