Sonos One official: Alexa built-in, Google Assistant in 2018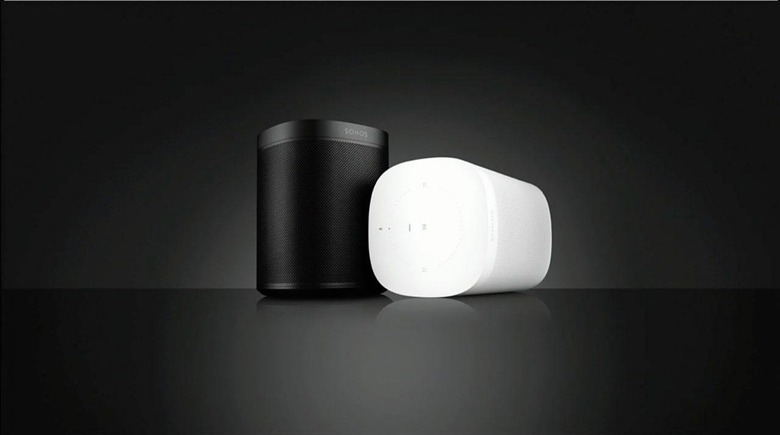 Sonos may be rolling out Alexa support to its existing speakers, but the connected music company also has a brand new speaker with Amazon's assistant onboard. The Sonos One looks at first glance like the existing Sonos PLAY:1, but it's not just full of speaker drivers. Instead, it has a microphone array on top so you can speak directly to Alexa – though that's just the start.
Those six microphones are a far-field array, intended to hear you from across the room, just as an Amazon Echo or Google Home might. You'll be able to control it via the existing Sonos app – which is getting a visual refresh today – in addition to by tapping and swiping the control surface on top. Finally, you'll be able to ask Alexa to play tracks and playlists.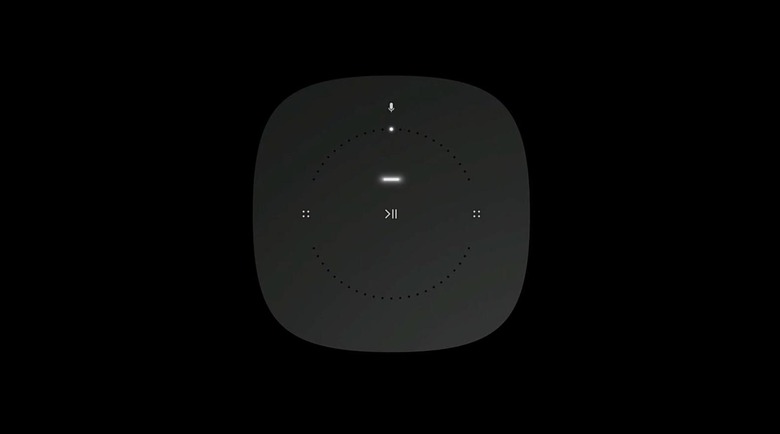 In fact, Alexa will be capable of controlling not only the Sonos One but any other Sonos speakers in your network. Still, the speaker company isn't placing all its eggs in Amazon's basket. Sonos says it's open to working with any voice assistant technology that wants to integrate, and that users would like to see.
Indeed, Google Assistant will arrive on Sonos in 2018, it was confirmed today. Beyond that, we could one day see Samsung's Bixby onboard, if that escapes from the Galaxy S8 and Galaxy Note 8, or any other virtual assistant that wants to play ball. It's part of Sonos' reminder that, unlike some platforms, it isn't just interested in giving access to a single music service but instead every one which listeners are subscribing to.
Next year, that'll include Apple AirPlay 2 streaming, with the Sonos One among the first of Sonos' speakers to support the technology. CEO Giles Martin insists that Sonos' goal is "a world where customers us Sonos One with multiple voice assistants," removing its dependency on Amazon alone – which has a higher-quality version of its own connected speaker, Echo Plus, launching soon.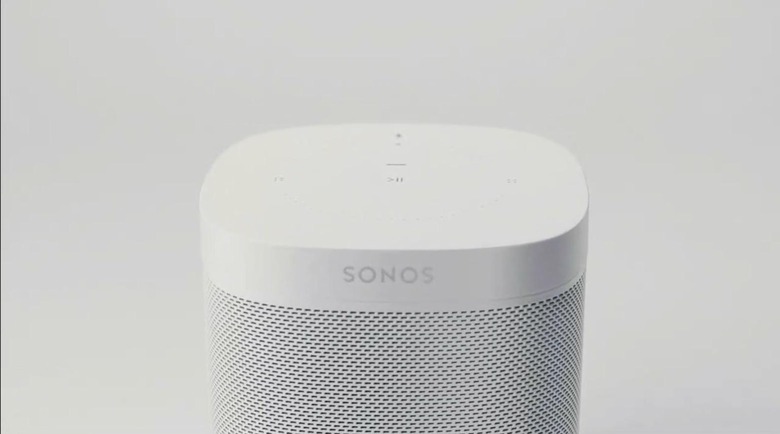 "It's the smart speaker that's been built to be beautiful and sound great throughout your home," Martin says. Inside, there are two Class-D digital amplifiers, one tweeter, and one mid-woofer. Of course, you'll also be able to pair two Sonos One speakers together into a stereo pair, just as you can currently with the PLAY:1. It'll also be groupable with other, non-Alexa-enabled Sonos speakers, and there's Trueplay tuning support for making Sonos One sound better in irregular locations.
Sonos has baked in some privacy features, too. The light which illuminates when the microphone array is active is hard-wired into the circuit, for instance, so that the Sonos One can't listen to you without some visual indication of that happening. Meanwhile there's active noise cancellation, and any music being played while you give commands automatically has its volume lowered to give Sonos One a better chance of hearing.
Sonos One will go up for preorder today, and will ship on October 24. It's priced at $199 in the US and £199 in the UK, or 229 euro in Europe.