Sonos' Alexa public beta arrives today in "sonic internet" push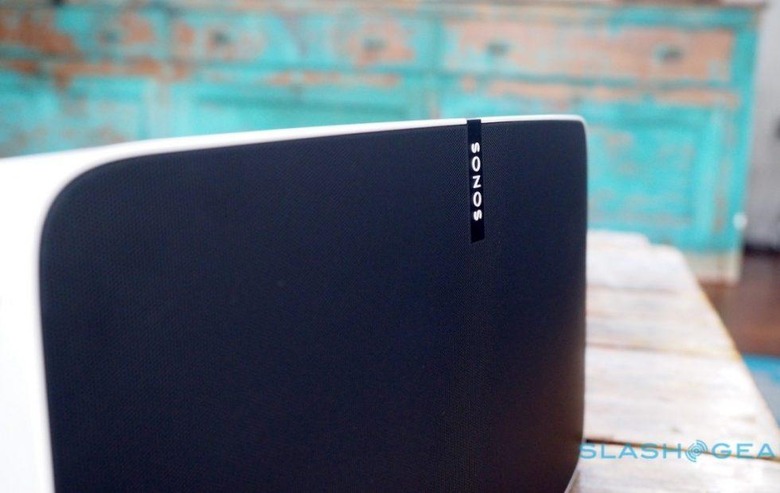 Sonos has launched a public beta of its Alexa integration, following up on its promise to use Amazon's virtual assistant to control its multiroom speakers. The public beta follows Sonos' ongoing closed beta, which has been running for a small number of users over the past few months. However, you won't need a new Sonos speaker in order to try it.
That's because Sonos is integrating its existing connected speakers with Amazon's Echo lineup. So, if you throw a basic Echo Dot into your configuration, you'll soon be able to speak to it in order to have it control music across your various zones.
It's an interesting partnership, not least because Amazon is doing its best to edge in on Sonos' territory itself. The retail behemoth launched its own Echo Plus in September, a version of its cylindrical speaker with upgraded audio quality. At $149, though, it undercuts any Sonos on the market.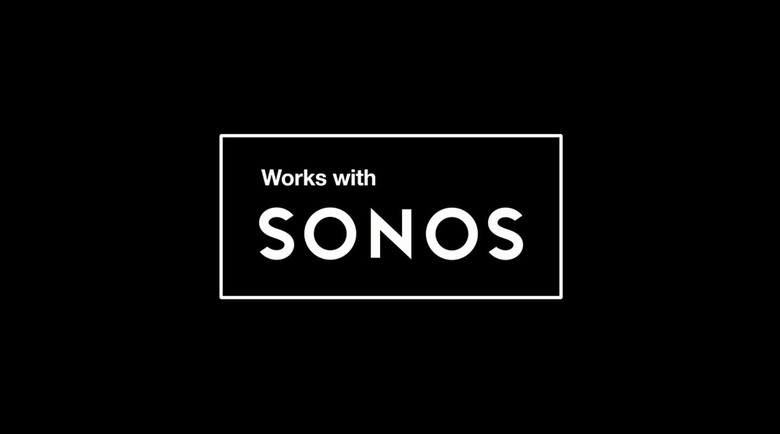 Sonos is clearly hoping that its loyal customers and its well-renowned sound quality will be enough to prevent Amazon's own hardware from stealing away its business. Still, it's not counting solely on Alexa to give its speakers hands-free talent. The company is upfront about the fact that it's willing to work with any voice control system that wants to stake a place on the Sonos ecosystem.
Sonos is calling it "the sonic internet," a new way to make audio content more accessible. "Bringing the sonic internet to life with Sonos begins with expanding the type of content and experiences that are available on our platform," Allen Mask, VP of partnerships at the company, says. Sonos has already been working with third-party players, but now it's looking to accelerate that.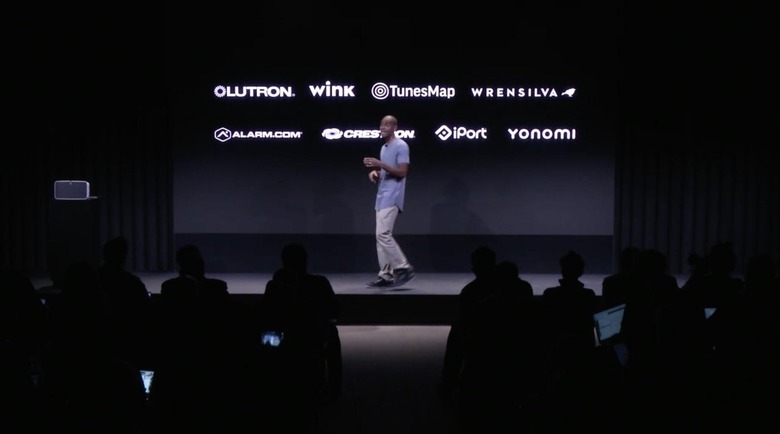 "Sonos has always been a platform company," Mask points out, "it's just that, technically speaking, our platform hasn't been very open." Over 50 more companies will added by the end of the year, while in 2018 Sonos will open its platform completely.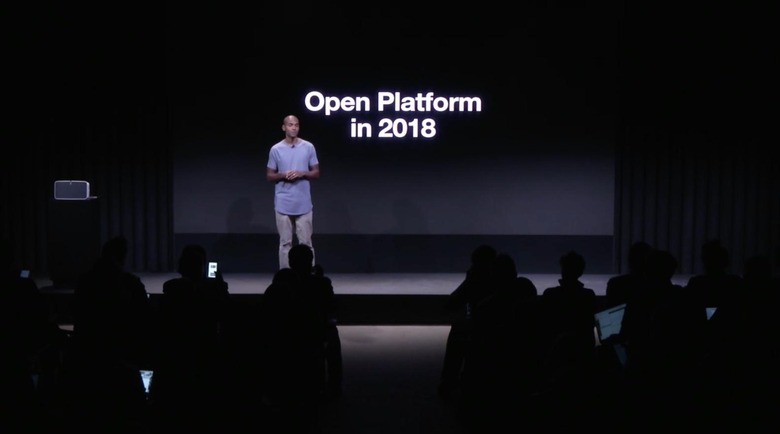 There's new badging, too. The first "Works with Sonos" products will arrive in the coming months, while by the end of this year you'll be able to control Sonos with Pandora and Tidal within their apps. iHeartRadio and Audible will follow on next year, as will Apple AirPlay 2 support.
You'll need a firmware update in order to get your Sonos speaking with Alexa, which the company says will launch today.