Sonos iOS and Android apps get SUB support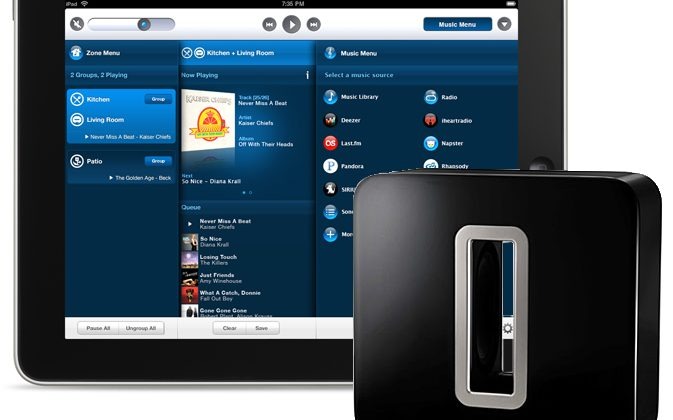 The Sonos Controller apps for iPad and iPhone, along with the Android app, have been updated to support the company's upcoming wireless subwoofer, the Sonos SUB, ahead of its launch on June 18. Announced earlier this month, the SUB features two speakers and super-simple wireless setup, requiring a single button-press on the 'woofer itself to cause it to pop up as a new device on whatever controller you're using.
Meanwhile, the new app also features pre-emptive support for OS X 10.8 Mountain Lion, along with future "enhancements to the Sonos Controller apps for Mac and PC." Exactly what those enhancements might entail is unclear.
The Sonos Controller app for iPad is a free download [iTunes link] from the App Store, as is the app for iPhone. You can find the Android app in the Play Market, also a free download.
You'll obviously need at least one Sonos streaming box in order to actually use them, however. The SUB, meanwhile, will play nicely with the CONNECT:AMP/ZP120/ZP100; PLAY:5/ZonePlayer S:5; PLAY:3, but not with the non-amped Sonos CONNECT/ZP90/ZP80.
[via Twitter]