Sonos goes public: "Our strategy remains unchanged"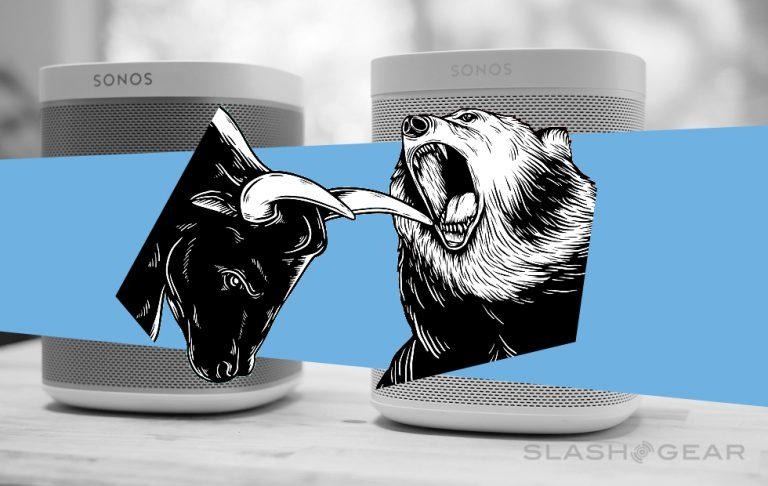 Today we had a chat with Sonos VP of Software Antoine Leblond about the company going public. Sonos launched today on Nasdaq with stock symbol SONO, as it did so becoming a public company for the first time. The first and most important question we had for Leblond is the same we've had for every tech company that's hit the stock market in the past decade: How will this change Sonos?
"Our strategy remains unchanged," said Leblond, going on to describe how the quality workmanship and dedication to their craft will remain the same as it's been since day one. While the company's expanded since inception, it's been doing so at the same time as the explosion of easy-to-access media content for the masses.
"One of the things that's been amazing in the past 10 years is the availability of sonic content to people," said Leblond. "We think there's [still] so much potential around bringing great listening to people," said Leblond, including many different sorts of listening – not just to music, but to the audio that comes with great video content that's also experiencing a sort of renaissance right now.
To keep fresh and remain a contender in this space, Sonos continues to expand partnerships and the open space in which they operate. "The core of Sonos' product strategy is an open platform," said Leblond. "We've never been an entry gate to a walled garden."
Sonos recently released an update to make available Apple's AirPlay 2 on Sonos products. With this update, users were given the opportunity to ask Siri to "play any track, album, or playlist on Apple Music by using an iOS device to start playing on Sonos." Sonos also partnered with IKEA at the tail end of the year 2017.
Asked what Sonos planned to do to expand beyond the markets they'd already tapped, Leblond responded. "People listen to music in other contexts as well, and that's something we'll want to explore too, [but] just unlocking audio within peoples' homes is still [largely] an untapped opportunity. We'll continue to kill silent homes one at a time and fill them with music," said Leblond. The axing of silence will continue well into the future, we expect, especially since Sonos stock is off to a pretty decent start ($18.80 +3.80 25.13% around 2 hours after opening bell).