IKEA and Sonos pair up will make your home sound better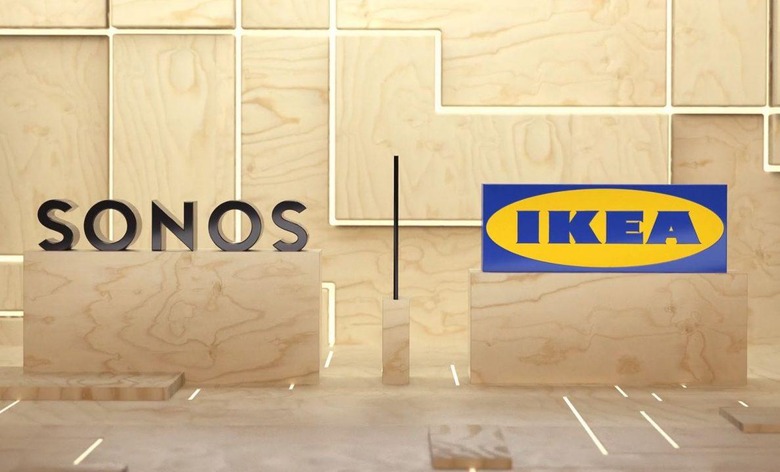 Sonos has been making some pretty big strides lately. First was the launch of its new Sonos One speaker, which comes supporting Alexa out of the box and will launch support for Google Assistant next year. Now, the company has announced a new partnership with IKEA, in which it will attempt to make music more prevalent and effortlessly accessible throughout your home.
What, exactly, does that mean? Your guess is as good as ours. IKEA and Sonos haven't shared any specifics about this new partnership, merely speaking in broad, rather vague terms about what it will be. We know that whatever they're working on, it's going to be offered in IKEA stores, but it won't launch until 2019.
In the announcement today, IKEA says that it and Sonos "are striving to make it even easier for people to play any song, anywhere in the home, without interrupting the flow of daily life." Perhaps this mean that we'll see a line of IKEA furniture with Sonos speakers built in? Maybe IKEA and Sonos are designing a new range of smart speakers that fit with different design aesthetics? At this point, we're free to let our imaginations run wild.
IKEA says that this will be the third step in its Home Smart line of initiatives. The first was the range of wireless charging products it launched in 2015, while the second was IKEA-branded smart home lighting that arrived last year. Given the anticipated three-year gap between step two and step three of IKEA Home Smart, we can probably expect something big from the two companies.
We'll have more information for you when it becomes available, but don't count on that happening anytime soon. With a projected launch date for sometime in 2019, it could be more than a year before we hear more about this partnership. What do you think Sonos and IKEA are working on? Head down to the comments section and let us know!