Sonos Apple Music support launches February 10, for real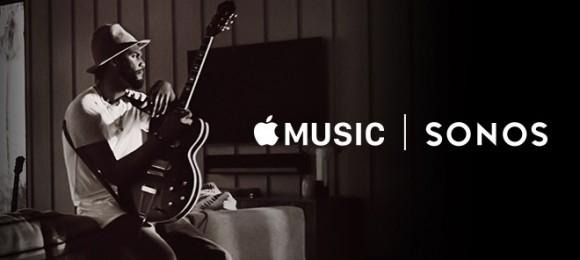 This is the news Apple Music subscribers and Sonos speaker owners may have been waiting for for months now. It was way back in December when Sonos finally kicked off the beta testing period for Apple Music integrations, which was actually announced a month before that. Now finally the real deal is here. Or at least in a few more hours. Sonos has announced that Apple Music will finally, fully, and truly launch on its connected speakers on February 10, mixing Apple's specially curated music selection with the unique features that Sonos' speakers offer.
Being able to configure Sonos' speakers to directly connect to Apple Music might just be a minor convenience for some, but those speakers definitely offer a lot more than that. The connected audio equipment can work together to play the same tune in every room in the house or play a different one that follows you around.
With Apple Music support, that tune can now come from your own collection and then some. Features like For You, New, Radio, and My Music will be available to those speakers as well. And, of course, there's the Beats 1 station for non-stop jamming. And if that weren't enough, a new Sonos station will also appear on Apple Music, with a collection gathered with input from the Sonos team.
Apple Music integration with the Sonos system goes live worldwide February 10, no specific time or timezone mentioned. Of course, you'll also need an Apple Music subscription, which you can try out for free for three months, after which you can join the 10 million strong paying subscribers as your heart desires.