The Sonos AirPlay 2 update is coming in July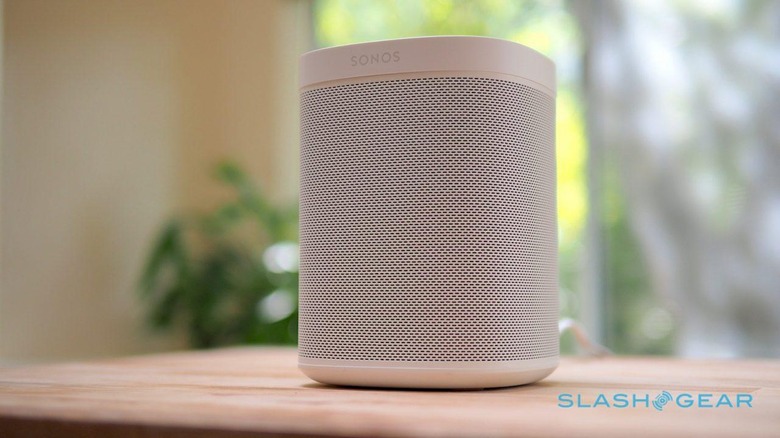 Sonos is bringing AirPlay 2 to its speakers in early July, allowing its connected devices to be linked with Apple's own HomePod in multi-room systems. Launched back in late May, AirPlay 2 saw Apple expand its streaming system from its own hardware, allowing third-party speakers to be linked in multi-room configurations and remotely controlled, en-masse, from an iOS or macOS device.
That, of course, required some new hardware. On Apple's side, that came with the iOS 11.4 release, which was pushed out at the end of May. However, it also needs new software on the Sonos speakers, something the company says ill come next month.
Only three speakers from Sonos' current line-up will have fully-native AirPlay 2 integration, mind. The most recent of the trio will be the Sonos One, the company's Alexa-powered smart speaker. There'll also be support on the second-generation Play:5 and the Sonos Playbase.
However, that's not the end of the story. If you have other, existing Sonos speakers like the Play:3, Play:1, or Playbar, it doesn't mean you're out of luck. If you group your older speakers with at least one of the newer speakers with AirPlay 2 support, you'll be able to stream to them, too.
When you've got it all hooked up, you'll be able to command your Sonos system via Siri. You can ask for a specific track through your iPhone, iPad, or HomePod, as well as control pairing of different Sonos zones. For example, you could say "Siri, add the living room" and have your speakers there join the multi-room playback.
Even though the Sonos One doesn't have Siri support itself, its own Alexa feature will be able to get involved too. You'll be able to ask Alexa "what song is playing?" for instance, and Amazon's assistant will be able to answer. It's the first example, Sonos says, of two virtual assistants co-existing on the same speaker.
Of course, Sonos does have more plans for assistants too. Sonos is "deep into" working with the Google team on the Google Assistant, which it promised would also be added to the Sonos One. However there's still no timeline for when that will be released.