There's more to AirPlay 2's 3rd-party speaker support than this official list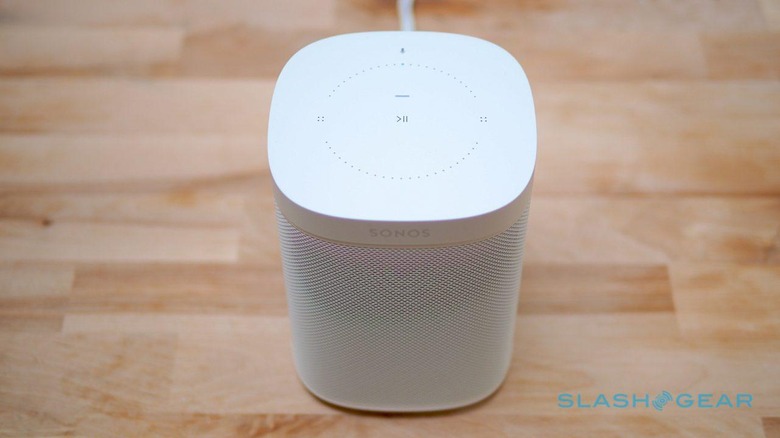 Apple has confirmed which third-party connected speakers will be AirPlay 2 compatible, though the 33 models on the list isn't quite the whole story. The new streaming functionality was added to iOS devices today as part of the iOS 11.4 release, allowing Apple's HomePod speaker to integrate with a multi-room music setup, among other things.
One of the elements of AirPlay 2 that has had music-enthusiasts most eager, though, is its compatibility outside of Apple's product portfolio. In addition to HomePod, there are 22 models from Bang & Olufsen, Denon, and others which are all officially confirmed to be supported. That means they'll show up as playback options in the iOS Control Center, as well as in music apps on iPhone and iPad. There'll also be more from Beats, Bose, Devialet, and more, though exactly models haven't been confirmed yet.
Of the list, the speakers most people are probably going to be looking for are those from Sonos. On that front there's good news and bad. Yes, Sonos has pledged native support for AirPlay 2 – though the company tells me it hasn't anything to announce as to when, exactly, it'll be pushing its software update out to enable that streaming functionality – but only on three speakers from its current range.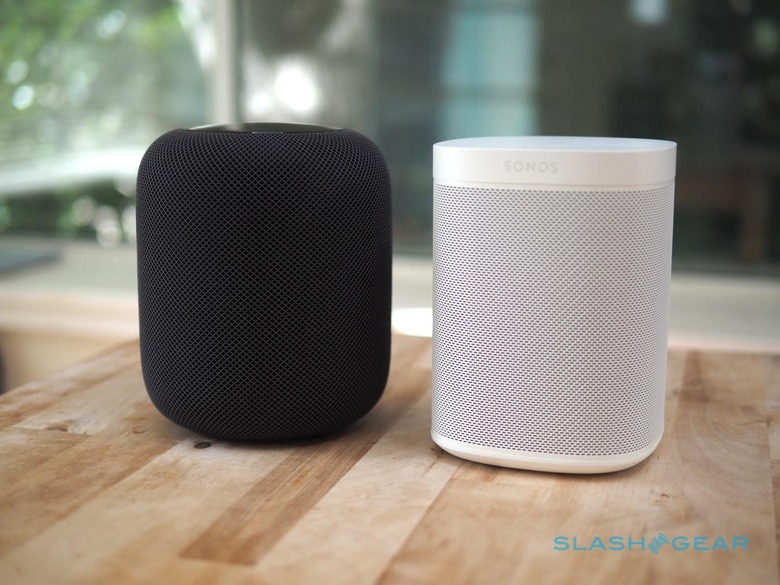 First off there's the Sonos One, the smart speaker which currently runs Amazon's Alexa but which, eventually, is expected to get Google Assistant support too. Then there's the Play:5, though specifically the second-generation one. Finally, there's the Sonos Playbase, the company's home theater speaker.
Unfortunately that means, if you have a Play:1, Play:3, a first-generation Play:5, or a Playbar, you're out of luck when it comes to native AirPlay 2 support. That doesn't mean you won't be able to stream via AirPlay 2 to those speakers, however. It simply makes it a little more complicated.
"The computing platforms and software architecture in some of the older Sonos players like Play:3 and Play:1 simply don't have the horsepower to support AirPlay 2," Sonos explains. "The original Play:1, for example, has about 1/16th the processing power of its modern equivalent, the Sonos One. But by taking advantage of newer Sonos hardware, we're able to make AirPlay 2 content available throughout the house on speakers old and new."
That means, when you group an AirPlay 2-enabled Sonos speaker with older Sonos devices that don't have native support, you'll be able to stream that music to them all. It's not quite a seamless update, no, but it's definitely better than older speakers from the company being left out in the cold.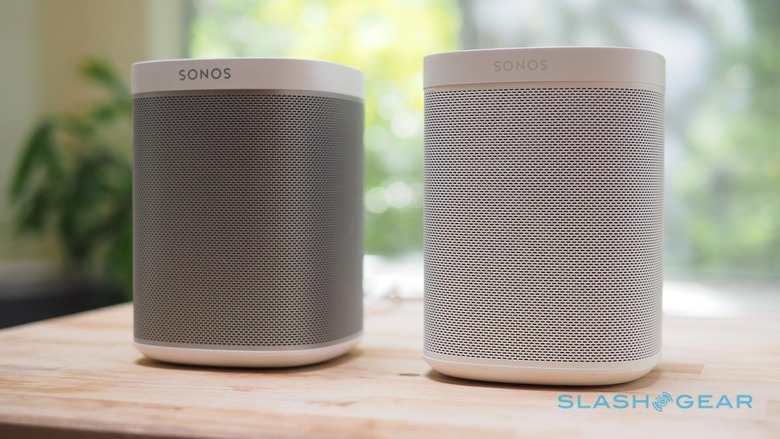 All the same, it's worth noting that AirPlay 2 still operates differently to, say, using the Sonos app on your iPhone to control a group of Sonos-only speakers. In that situation, as with controlling one or more HomePod units, the speakers are responsible for directly connecting to the streaming source, whether that be Spotify, Apple Music, or something else. Even if the iPhone you used to set up a playlist through that streaming service disconnects from the same WiFi network as the speakers, their playback can continue.
AirPlay 2, however, won't work that way with connected speakers other than HomePod. Instead, the iPhone – or whatever iOS device you're using to manage the music – sits in-between the streaming service and the third-party speakers, effectively pulling down the music and then redistributing it to them. At the moment it doesn't look like a HomePod can take over that responsibility should you need to leave with your iPhone but leave the music playing, though who knows what Apple has in mind for WWDC 2018 next week.
Official list of AirPlay 2 supported third-party speakers (as of 5/29):
Beoplay A6

Beoplay A9 mk2

Beoplay M3

BeoSound 1

BeoSound 2

BeoSound 35

BeoSound Core

BeoSound Essence mk2

BeoVision Eclipse (audio only)

Denon AVR-X3500H

Denon AVR-X4500H

Denon AVR-X6500H

Libratone Zipp

Libratone Zipp Mini

Marantz AV7705

Marantz NA6006

Marantz NR1509

Marantz NR1609

Marantz SR5013

Marantz SR6013

Marantz SR7013

Naim Mu-so

Naim Mu-so QB

Naim ND 555

Naim ND5 XS 2

Naim NDX 2

Naim Uniti Nova

Naim Uniti Atom

Naim Uniti Star

Sonos One

Sonos Play:5

Sonos Playbase