Sonos 5.2 beta boosts PLAYBAR & adds multi-user streaming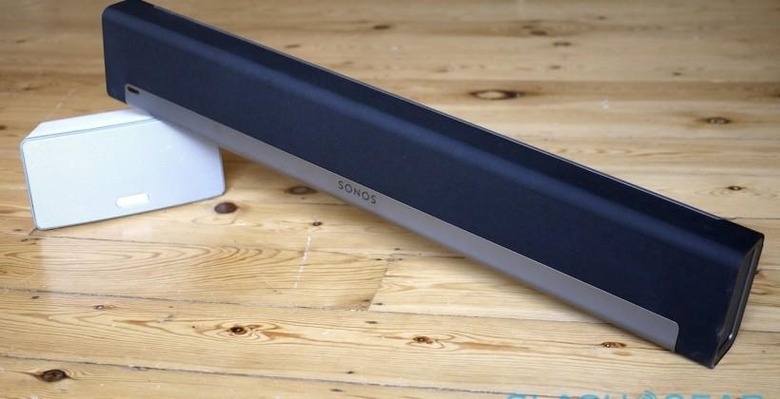 Sonos has pushed out a new beta for its streaming music platform, promising to add a new degree of musicality to its Playbar soundbar, as well as adding multi-account support for streaming services and improvements to the Android app. Sonos 5.2 isn't expected to go public until later in 2014, but Sonos has opened it up as a public beta today. Perhaps the most useful change for those living in a Sonos-equipped home or office, but not wanting to give shared access to their Spotify or other streaming account, is the news that you can now register multiple accounts under different logins.
That means no coming home and finding your My Chemical Romance playlists have been padded out with Taylor Swift tracks.
It'll also be a big deal for those using streaming services that rely on listening history to build up custom playlists, since now they won't be skewed by multiple listeners' preferences.
As for the Android app, there are now lockscreen controls for Android phones and tablets, allowing for easy control to play/pause and track skipping. Search has been improved too, covering everything on the device itself as well as all other music sources.
Finally, those with a Playbar should hear an improvement too. Sonos 5.2 changes the music performance of the soundbar – though not TV or movie audio – with what's said to be a better stereo soundstage and tweaks to EQ and volume balance.
The upshot, Sonos claims, is better positioning for different aspects of the music, making things sound more live and natural.
It's free to sign up to the Sonos beta program – those who do often find themselves at the front of the line for new tech, like playback controls on their Android Wear watch.
SOURCE Sonos