Sonos for Android Wear will put controls on your wrist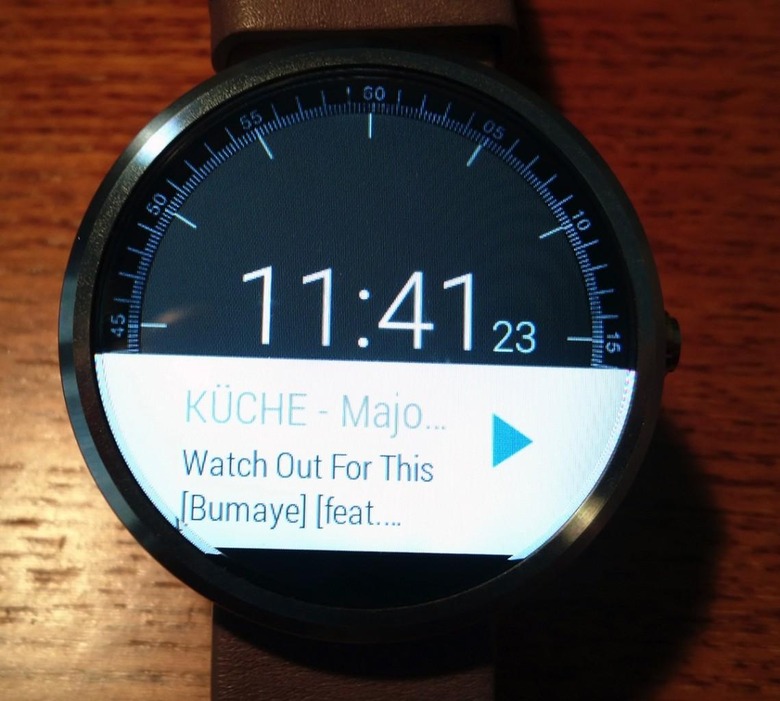 Sonos is testing Android Wear support for its whole-home music platform, allowing wearers of smartwatches running Google's platform to quickly control playback. The new functionality would mean listeners could access play/pause controls as well as skip tracks forward and back from their wrist, and is currently being trialled for participants of the Sonos Beta program who also have an Android Wear device such as the Moto 360.
The photo above, shared by Sonos user and Beta program member Robert, shows how the UI pops up as a notification on the smartwatch.
That should be a boon to those who want to quickly control the playback through the streaming speakers without having to first pull out – and probably unlock – a phone or tablet.
Sonos shifted away from dedicated hardware remotes to free apps back in 2012, retiring its touchscreen controller in favor of more readily updated (not to mention more affordable) software.
Absent at this stage, however, is any control over volume. It's unclear if Sonos will add that in at any point – it's not hard to imagine a neat circular dial like an analog volume knob, though that would only really work on Android Wear models with round displays like the Moto 360 and LG G Watch R – with the company yet to officially comment on the feature.
Meanwhile, there are also indications that Sonos is looking to restore the volume control slider to the iOS lockscreen, again allowing iPhone and iPad owners to quickly change audio levels without having to first unlock their device.
VIA Zatz Not Funny
SOURCE Sonos Forums