Solar paint and Warp Drive grille: Mercedes' baby crossover concept gets odd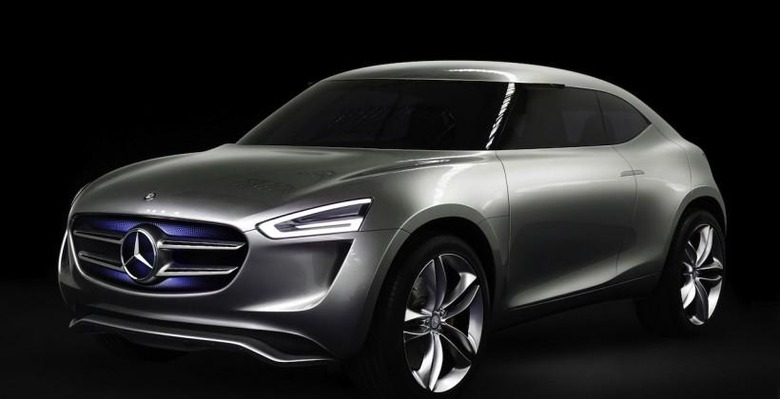 When you're opening a new research & development center, you need something suitably shiny (and far-fetched) to showcase it, and Mercedes-Benz's freshly formed Beijing team has come up with a doozy. The Mercedes Vision G-Code Concept not only comes coated with solar-panel paint – in theory if not in practice, at least – but has a grille that lights and pulses different colors inspired by Star Trek's warp drive, and various cameras and dashboard elements that whirr out automatically. Dubbed a Sports Utility Coupe (SUC), the concept crossover even throws in that old design study favorite: suicide doors.
4.1 meters long – making it shorter than any other of Mercedes' SUVs – and designed as a 2+2, the G-Code envisages a target audience younger than the German brand's typical drivers. Ditching the B-pillars and having the doors hinged front and back means rear-seat access is easier, useful if you're dealing with a young family.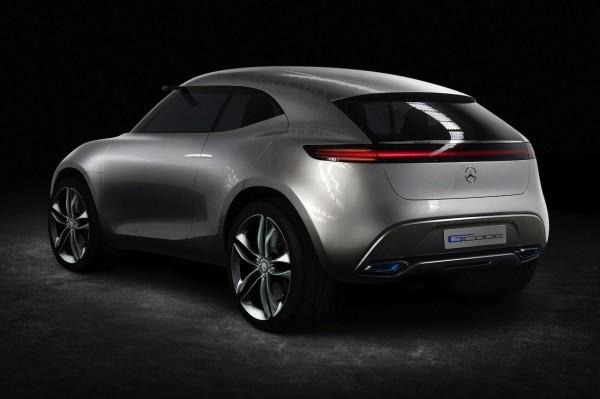 A plug-in hybrid powertrain uses a hydrogen-burning turbocharged engine at the front and an electric motor at the back, each pushing their twisty force to the front or rear wheels respectively. The R&D team envisages them operating either individually or in tandem, depending on road conditions and economy need, and the grille – actually a huge display – changing color according to status.
Mercedes-Benz calls that a "digital prop shaft" which is a pretty good name for a multi-source drivetrain that uses software rather than physical connections between the multiple parts. Somewhat more outlandish are the other ways the designers think power could be generated: not only sun shining on the solar paint, but electrostatic charging from the wind brushing against the bodywork, and even using the movement of the hydraulic springs and dampers to create energy on the move.
Inside, meanwhile, there are dirt-shedding fabrics and a docking station for a smartphone, used to get the concept car online. The seats hide 3D body scanners that keep an eye on biometrics of each passenger, automatically massaging you if the car decides you're getting road-weary.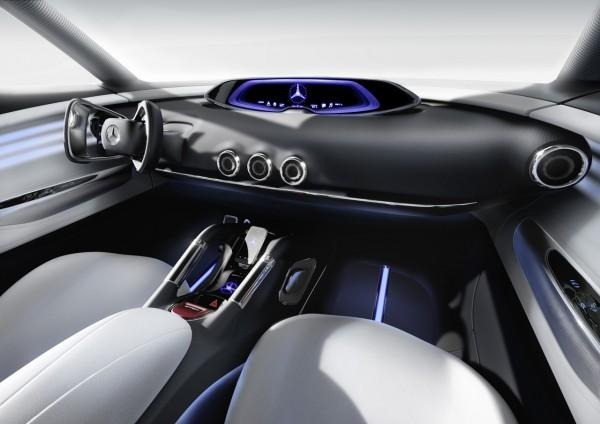 Oxygen produced by the hydrogen drivetrain is pumped into the cabin for a boost in perkiness, and surplus energy is even used to charge up a pair of electric scooters hidden under the trunk floor.
As you might expect, Mercedes-Benz is making no claims about the production viability of such a car. In fact, the Beijing design team even distances the Vision G-Code Concept from anything close to mainstream
Still, a compact crossover could help Mercedes expand its range to entry-level buyers, who might otherwise be looking at vehicles like the Lexus NX. Up first, though, is the "ML Coupe", set to take on BMW's niche X6 crossover in 2015.