SNES Classic: Target has some big news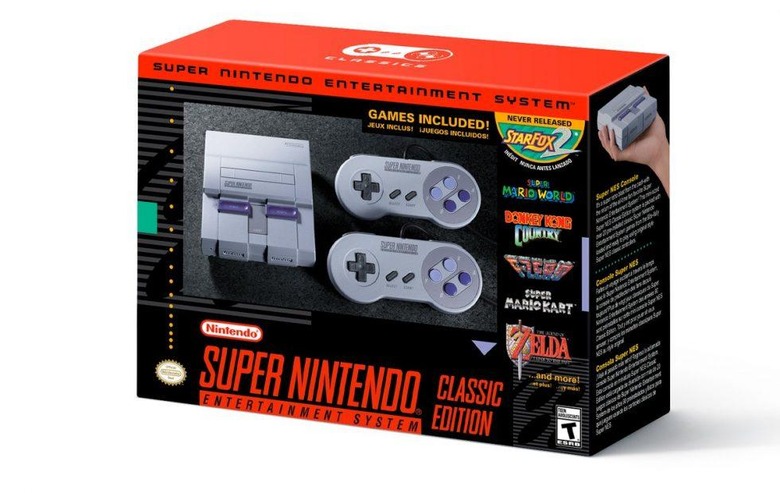 We're just about two months out from the launch of the SNES Classic Edition, and retailers across the country are already talking pre-orders. Walmart opened up pre-orders last week, but it wasn't long before they sold out. Similarly, Best Buy and Amazon have announced that they will offer pre-orders for the mini console, and now Target is throwing its hat in that ring as well.
Over the weekend, Target revealed to inquiring minds on Twitter that not only will it stock the SNES Classic Edition, but it will also offer pre-orders. Unfortunately for us, we don't know when those pre-orders are going to open up. In replies to other Twitter users asking when they'd be able to pre-order, Target merely said it would share more information soon.
So, for now, we have the promise of pre-orders from Target, but no real ability to actually take advantage of them. We're assuming that those pre-orders will have to open soon, as the SNES Classic Edition launches on September 29. The earlier Target and Nintendo get an idea of how many SNES Classic Editions consumers want to buy, the smoother this launch will go.
Striving for a smooth launch should be paramount for Nintendo at this point. The NES Classic Edition was woefully understocked throughout its entire retail run, much to the dismay of consumers. Making matters worse, those consumers who searched high and low for an NES Classic Edition only to come up empty handed were none too pleased when Nintendo stopped producing the mini console.
It's definitely in Nintendo's best interest to make sure that the SNES Classic Edition is more available than the NES Classic was. We'll keep an ear to the ground for more on Target's plans to offer pre-orders for the SNES Classic Edition, but for now, head down to the comments section and tell if you're hoping to snag one later this year.