Snapdragon S4 tests show Qualcomm pushing boundaries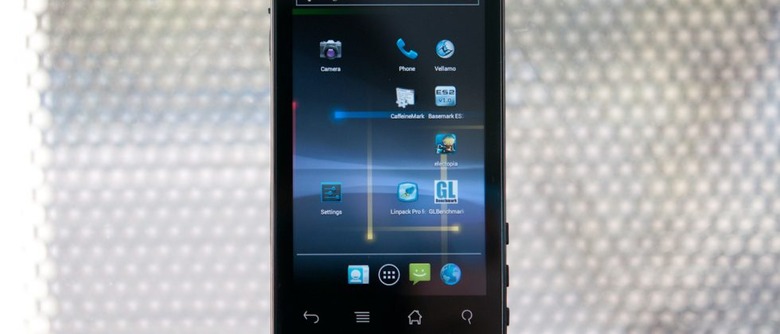 Qualcomm's Snapdragon S4 processor has been put through its benchmarking paces, with the 1.5GHz dual-core "Krait" MSM8960 proving capable of indecently slick Android performance. The new chipset delivered more than twice the CPU grunt of any currently-shipping chipset in some tests, and while AnandTech's benchmarking is done on a Qualcomm developer device, rather than commercial hardware, conclusions like "this is the absolute smoothest we've ever seen Ice Cream Sandwich run" certainly leave us wanting more.
The huge numbers kick off in earnest in Linpack, with the S4 showing its skills in single-threaded and multicore testing. The advantage is similarly huge in Qualcomm's own Vellamo benchmarking tool, while power management systems also keep one of the cores sleeping unless it's vitally necessary that it be woken up.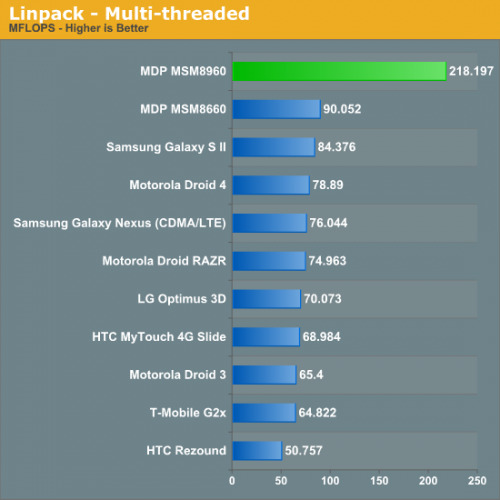 The potential fly in the ointment, at least at first, is the GPU. In an attempt to get the MSM9860 to the market as soon as possible, Qualcomm has opted to use the Adreno 225 graphics processor rather than wait for the Adreno 3xx series to be ready. That means performance more akin to what we're seeing in current devices, with the S4 coming in roughly alongside the Apple A5.
Still, it sounds like the S4 is most definitely something we'd like to see inside our Android phones. "The UI is absolutely butter smooth everywhere, and web browsing in either Chrome or the stock Android Browser is also the smoothest we've seen it" AnandTech concludes, with slickness during app switching and screenshots also proving beyond reproach.
The first S4-based devices are expected in Q2 2012, and we'll likely hear more about them at MWC 2012 next week.