Snapdragon 850 rumor pegs 5G for Windows 10 on ARM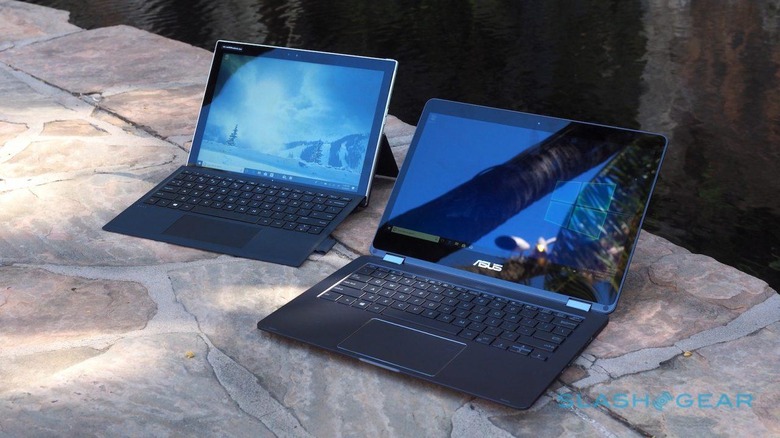 Qualcomm's Snapdragon 845 may only be reaching new smartphones this quarter, but the chip-maker is already working on a Snapdragon 850 sources claim. The Snapdragon 845 is expected to make its sales debut at the heart of the Samsung Galaxy S9, or at least certain versions of the handset, which is due to break cover at Mobile World Congress 2018 later this month. Given Qualcomm's track record, however, it won't be long before its in a wide range of devices.
However, there's also been another developing pattern in Qualcomm's behavior over the past few years, and that's iterative versions of existing silicon. We saw it happen last year, when the Snapdragon 821 gave LG a more refined version of the chipset for the G6 when it couldn't bring itself to wait for Snapdragon 835 supplies. Now, there are whispers of another such incremental change.
That's the Snapdragon 850 which, according to PC Mag's sources, is also on track for a 2018 release. Unlike the Snapdragon 845, which is targeting smartphones first, however, the Snapdragon 850 is said to be likely to crop up in Windows on ARM PCs initially. Indeed, it's unclear whether any smartphone-scale devices will use this new, unannounced chipset.
Exactly what it might be is similarly uncertain. However, one suggestion is that the name could be a reference to Qualcomm's X50 modem, announced all the way back in 2016 but not expected to actually reach devices until later in 2018. That will be the chip-maker's first consumer 5G modem.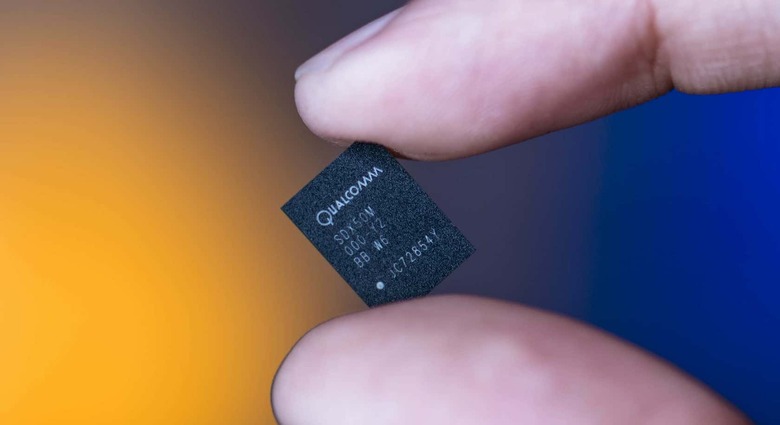 So, as the theory would have it, Qualcomm might take the Snapdragon 845 and the X50 modem and marry them together in a Frankenchip called the Snapdragon 850. Although it would potentially be too large, physically, for a phone-scale device, that would be less of a concern for a Windows 10 on Snapdragon tablet or notebook. Such devices, eschewing x86 processors from Intel or AMD in favor of low-power silicon more commonly found driving smartphones and tablets, are expected to reach the market from Q2 2018, but using the Snapdragon 835 and including 4G LTE connectivity.
Although 5G networks are expected to begin lighting up for consumer use by the end of this year, the first 5G smartphones to actually hook up to them aren't likely to arrive until 2019. Instead, the first devices to take advantage will be things like mobile hotspots, sharing a single 5G connection with multiple WiFi-tethered clients. A long-lasting tablet, 2-in-1, or laptop running Windows 10 and offering baked-in 5G support would be quite the selling point.
Meanwhile, it would also give Qualcomm some early-adopter advantage over arch-rival Intel. Though Intel has been late to market with a CDMA-compliant Gigabit LTE modem, that's due to arrive this year; indeed, some analysts are now predicting that Apple will make the switch entirely to Intel modems for the 2018 iPhone range, as it distances itself from Qualcomm. Intel's 5G modem isn't due until mid-2019, however.
Certainly, if this pans out it would be easy to see the Snapdragon 850 as a stopgap measure. Nonetheless it's a potentially lucrative one, both in terms of device design wins and simply giving Qualcomm bragging rights for powering the first wave of 5G-enabled hardware. Giving the hit its stock price has suffered today what with the Apple modem speculation, not to mention Broadcom continuing to sniff around in search of an acquisition, that's positive attention Qualcomm would likely appreciate.