2018 iPhone Tipped To Dump Qualcomm Completely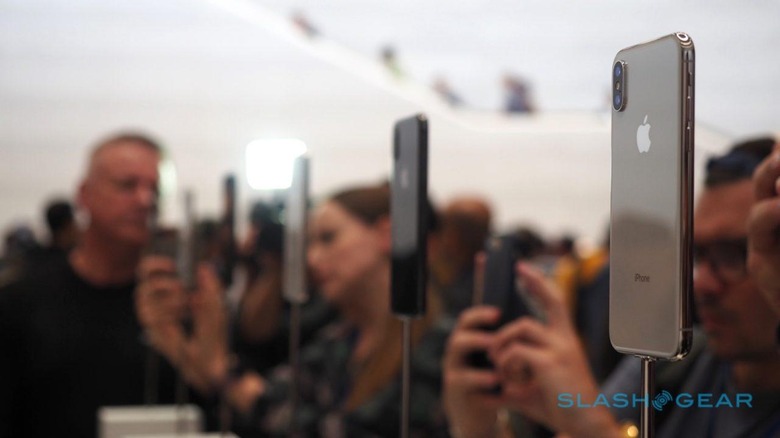 Apple's ongoing spat with Qualcomm will have a big impact on the modem-maker's fortunes this year, with suggestions that every 2018 iPhone will jump ship to use Intel hardware instead. It's the latest installment of a long-lasting legal and contractual argument between the Cupertino company and what has been one of the most significant chipset providers for its smartphones. That battle culminated in a huge $1.2bn fine leveled at Qualcomm by the European Commission in January.
Currently, Apple uses a mixture of Qualcomm and Intel modems in its iPhone line-up. Qualcomm's chips is needed for its CDMA support, on networks like Verizon and Sprint, while Intel's chips are used in GSM-only handsets intended for AT&T, T-Mobile, and others. Even that, though, was a compromise, given Apple and Qualcomm's previous agreement.
Between 2011 and 2016, in fact, Qualcomm was the exclusive modem provider for the iPhone. That came down to Qualcomm giving Apple the best price for its modems only if it agreed to not use any rival manufacturers alternatives. Apple initially agreed, and even extended that contract, but in 2016 it balked and began mixing Qualcomm and Intel parts.
It began what was seen as a push by Apple to oust Qualcomm from its parts-bins altogether, if possible, though that process may be unexpectedly quicker than predicted. KGI Securities analyst Ming-Chi Kuo had previously estimated that Intel would supply around 70-percent of the modems Apple would need for its 2018 iPhone line-up, with Qualcomm responsible for the remainder. Now, MacRumors reports, the analyst is suggesting that Qualcomm modems may be off the order books altogether.
It comes down to Intel finally catching up on the CDMA side. Since the networks still need support for that technology, Intel has added it to its XMM 7560 Gigabit LTE modem, which will be available for the first time this year. In the process, it potentially ends the requirement for Apple to make different iPhones for different carriers in the US. A single 2018 iPhone could feasibly support all of the major carriers in the country.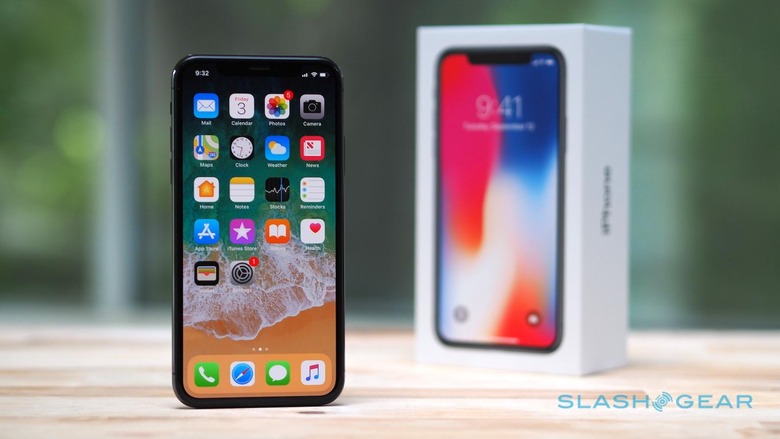 That would have a huge impact on streamlining Apple's product inventory, which currently has to cope with several different variations of what outwardly look like the same device. For users, it would mean greater flexibility in moving between networks: currently there's no guarantee that the iPhone you buy from one carrier will necessarily have the band support for a different one. It could also allow Apple to accelerate its eSIM plans, which it has pushed on the iPad, effectively allowing iPhone buyers to pick up a phone and then choose their operator of choice during the setup process, without going near a carrier store.
The 2018 iPhone line-up is expected to be even more of a dramatic departure from the status-quo than the iPhone X was in 2017. As well as an updated version of that device, Apple is believed to be working on an "iPhone X Plus" with a larger OLED screen, dual cameras on the back, and a TrueDepth camera for Face ID in the distinctive "notch" at the top of the slimline bezel. At the same time, a more affordable 6.1-inch iPhone X is also tipped, using a cheaper LCD panel, less expensive materials for the chassis, and dropping the twin rear cameras for a single version so as to capture entry-level buyers.
That's a big upheaval for Qualcomm to miss out on, though Kuo does point out that any decision for 2018's range isn't necessarily going to be lasting. After all, the analyst points out, Qualcomm could just as easily negotiate a new deal with Apple to return to the parts list in future, potentially cowed following its legal struggles. Rather than hold a grudge, Apple would be likely to look at the big picture and avoid putting all its eggs in one basket with Intel.