Intel paves 5G way with Gigabit LTE modem aiming for iPhone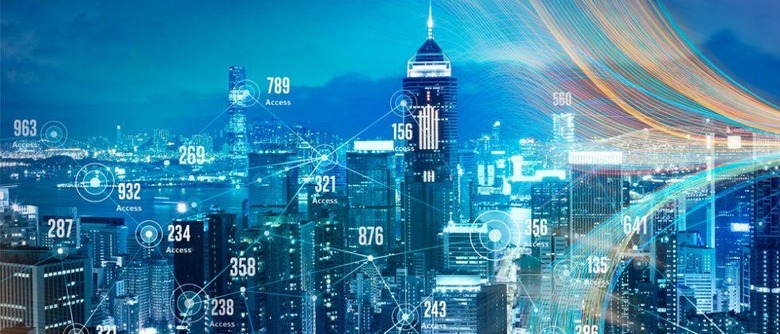 Intel has outed a new Gigabit LTE modem and further detailed its 5G plans, as it mounts another attempt to oust Qualcomm from smartphones like the new iPhone. The chip-maker has detailed its latest Intel XMM 7560 Modem, supporting Cat 16 downlinks for rates over 1 Gbps, and Cat 13 uplink for up to 225 Mbps. There's also multi-SIM support, up to 35 LTE bands on a single radio, and up to 230 different combinations of carrier aggregation.
Interestingly, the XMM 7560 arrives at the same time as Qualcomm revealed its own new Gigabit LTE modem. The Qualcomm Snapdragon X20 also promises hefty download rates, and in fact with its Cat 18 support on the downlink, could hit 1.2 Gbps on compatible networks. It matches the Intel modem with Cat 13 uplink rates, though bests it on band and carrier aggregation support: Qualcomm says that it's capable of more than 1,000 carrier aggregated band combinations, and more than 40 cellular bands.
In reality, then, the Intel XMM 7560 is really more of a competitor to Qualcomm's previous Gigabit LTE modem, the X16. That was announced in February 2016, and found its way into the Snapdragon 835. The first devices using that new chipset are expected to appear in the next few weeks.
Nonetheless, with technologies like 4x4 MIMO and 256-QAM, it's clear that Intel is making a concerted effort to catch up to Qualcomm. Intel's modems are already found in some versions of the iPhone 7 – in the US, the Verizon and Sprint versions of Apple's latest smartphones have a Qualcomm modem, while AT&T and T-Mobile versions have an Intel modem – though early impressions weren't exactly glowing. Comparative performance tests suggested the Intel-based iPhone 7 fell short of what the Qualcomm-based versions could deliver, and Intel's modems lack CDMA support, too.
Like Qualcomm, though, Intel is looking at Gigabit LTE as a stepping stone to 5G. The company announced its 5G Modem at CES 2017 a month back, and is today revealing its 3rd Generation Intel Mobile Trial Platform. That's effectively a development system for carriers, device-makers, and others to test 5G, ahead of the final 5G NR ("New Radio") specification being ratified. Speeds of up to 10 Gbps are promised from the Mobile Trial Platform, in its current form at least, though how that will pan out to eventual 5G devices on the market will be dependent on a number of factors, not least network support.
Sampling of the XMM 7560 Modem will kick off in the first half of 2017, with production shortly after. Intel isn't saying when it expects to see the modem show up in actual devices, but we'd expect that to take place in 2018 at the earliest. Given its relationships with Windows PC makers, one strong possibility is that the XMM 7560 could end up the Gigabit LTE modem-of-choice for Windows 10 tablets and 2-in-1s.