Snapdragon 652 HTC 10 Lifestyle the only choice for some markets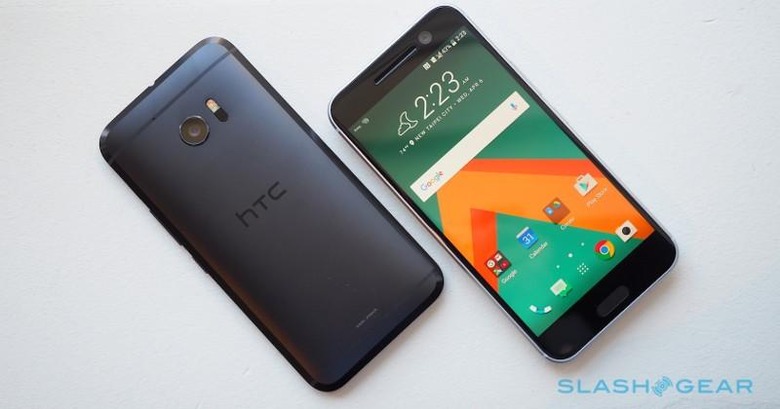 HTC might have just unveiled a champ, but not everyone in the world will be able to enjoy it. The HTC 10 definitely has a lot to flaunt but in some markets it will be a bit more modest. The rumored variant of the flagship running on a less powerful Qualcomm Snapdragon 652 turned out to be real and is called, almost ironically, the HTC 10 Lifestyle. But unlike most variants, this one won't actually be a choice, as some markets like India will only have the Lifestyle model available and not the full HTC 10.
The differences between the HTC 10 and the HTC 10 Lifestyle are few but substantial. The 64-bit octa-core Snapdragon 652 is naturally slower than the Snapdragon 820, despite having more cores, on the original. But with the chip change also comes a few feature changes. For example, only LTE Cat. 6 is supported instead of the faster Cat. 9 on the HTC 10. There's also only 3 GB of RAM. And although not exactly a consequence of the different chip, HTC will be offering only one 32 GB storage configuration for the HTC 10 Lifestyle.
Fortunately, that's pretty much all that's different between the two. The HTC 10 Lifestyle. It still has the same 5.2-inch QHD screen, the same 12 megapixel UltraPixel 2 camera, and the same 3,000 mAh Quick Charge 3.0 battery. Given the less beefy processor, however, the HTC 10 Lifestyle might have a bit of trouble keeping up with all those high-end features.
Availability of the smartphone remains undisclosed, though HTC India already has the product page up. Sadly, that means India won't be getting the full HTC 10 at all. There is also word that China could get the same treatment, where the smartphone will sell for 3,799 RMB, roughly $590 and a good $100 drop from the HTC 10 retail price.
That price point is probably the entire reason for the HTC 10 Lifestyle's existence. That is, a model designed for markets with a different lifestyle and needs, a.k.a. emerging markets. That said, other OEMs had similar wallet-friendly variants but still made the flagship available nonetheless. This decision might prove to be an unpopular one in those markets. And, given how India and China are quickly becoming the darlings of the smartphone industry, it might also prove fatal for HTC.
SOURCE: HTC India