Snapchat could make Augmented Reality mass-market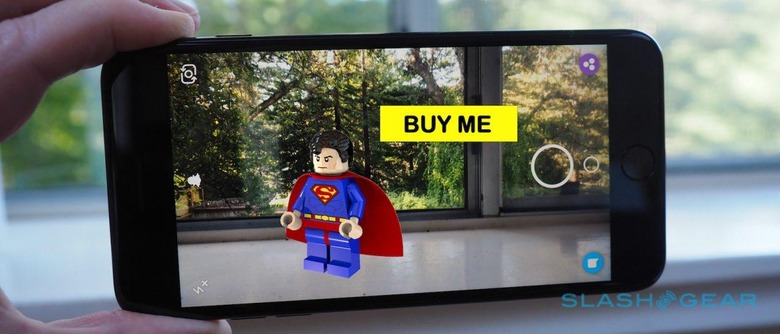 Snapchat's reported $30m buy of an Augmented Reality specialist could be the key to taking mixed-reality mainstream, as its real-world users embrace virtual products. The news earlier this week that Snapchat owner Snap paid as much as $40m for Cimagine, an AR startup focusing on making online shopping more immersive, prompted questions as to just what the ephemeral messaging app might have in mind. Certainly, with its vast cohort of Millennial users, it could be the first truly successful push of Augmented Reality into the mass market.
AR certainly isn't new. All the same, though researchers have been working on it for decades, and devices like Microsoft's HoloLens already offer it commercially – albeit targeted at developers – it's far from embedded in the mass market. Pokemon GO has given the public a taste of augmented reality, and Lenovo's Phab 2 Pro Google Tango phone fits the tech into something just about pocket-friendly, but there's a long way to go before it's anything like mainstream.
Snapchat could well hold the key to that. The app has already done what many thought was impossible, in reframing itself from an ephemeral photo-sharing service best known for enabling slightly safer sexting into a legitimate messaging platform. It not only has hardware ambitions but an actual, in-demand physical product in the shape of Spectacles.
MORE INFO: Lenovo Phab 2 Pro Google Tango Phone Review
Most importantly, it has mass-market adoption. Few can afford a HoloLens or even a Phab 2 Pro, but Snapchat installs number in the millions. It's madly "sticky" in usage terms, too, with Snap claiming over 100m people use it each day, including 41-percent of all 18-34 year olds in the US.
Cimagine's technology is all about using augmented reality to encourage people to buy more things. By analyzing the movement of your smartphone and the view its camera is pointed at, it can superimpose virtual objects into the scene. That might be a new chair, or a refrigerator, or a car in your garage, and you can move around it to explore it from different angles.
From there, the idea is that you'll be so charmed by the virtual object that you'll happily hit "Buy" to get the physical version. It's not hard to see why Snap might find that appealing, nor how the app might power social shopping as people test out new potential purchases in their space, share those as snaps with their friends, and get that all-important "you should totally buy it!" validation in response.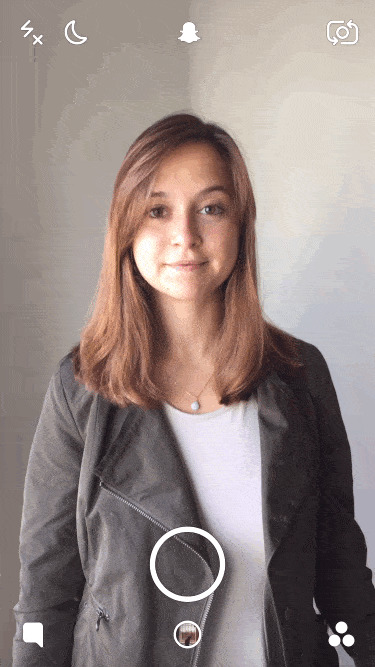 While Cimagine's big promise is more immersive retail, Snapchat's use of the technology needn't end there, though. The app has already made a name for itself with virtual items – whether they be puppy-dog ears and a lapping tongue, FX-style face effects, or its own Spectacles – that overlay onto users and follow their faces around. With Cimagine's ability to lock virtual objects in real 3D space, though, Snapchat could introduce digital characters that hold conversations or sing with their human counterparts, or products that can be held, customized, and shared with friends.
NOW READ: The big VR trends for 2017
That could prove a hit with advertisers, who generally have deeper pockets than the Millennial audience which has embraced Snapchat so readily. They can already pay for custom lenses and geofilters. Cimagine-powered virtual products might easily be the next step.