Snap's Spectacles 3 are here, but it sounds like you shouldn't bother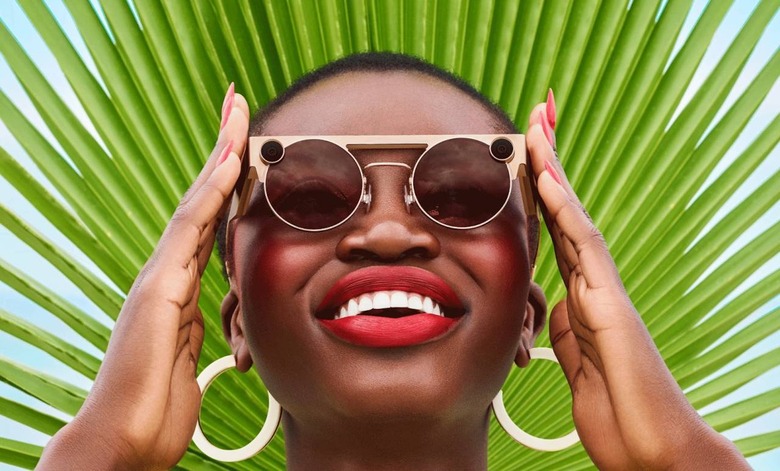 Snap's Spectacles 3 have finally gone on sale, but if you were hoping for wearable genius from the $380 camera sunglasses you'll probably be disappointed. Announced back in August, the third-generation of Snapchat's eyewear now pack two cameras rather than just one, so that wearers can generate augmented reality content.
The original Snap Spectacles promised immediacy in your Snapchat content. Resembling the sort of sunglasses you might get free in a trade show swag-bag, their $130 price tag combined with a clever pop-up sales campaign left them the must-have wearable, albeit only briefly.
Spectacles 2 followed, with the promise of better image quality, water resistance for the frames, and more onboard storage. However the same core idea – a wide-angle camera that allowed you to snap away without really considering framing, and then quickly share that with friends – remained the same. That's all changed with Spectacles 3, though.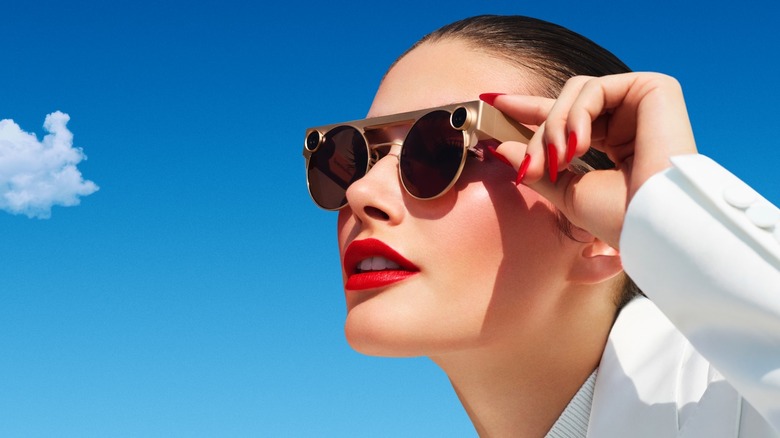 For a start, they're much more expensive: at $380, they're now more than double what Spectacles 2 launched at. That gets you a more striking design, certainly more memorable even if it's not necessarily to your taste, along with better-quality construction. There's also a bundled 3D viewer for consuming 3D video.
Most importantly, though, it adds a second camera, one on each side of the frames. Snap uses that to measure depth in the scene, and then relies on that data to add AR filters to your clips. Whether you'll actually want to, though, is the big question.
Launch day reviews for Spectacles 3 are in, and the consensus isn't great. For a start, the ergonomics aren't meeting with universal approval: Inverse criticizes the weight, while Engadget highlights that you now don't get water resistance. CNBC points out that the lenses aren't polarized, either, unlike similarly priced regular sunglasses.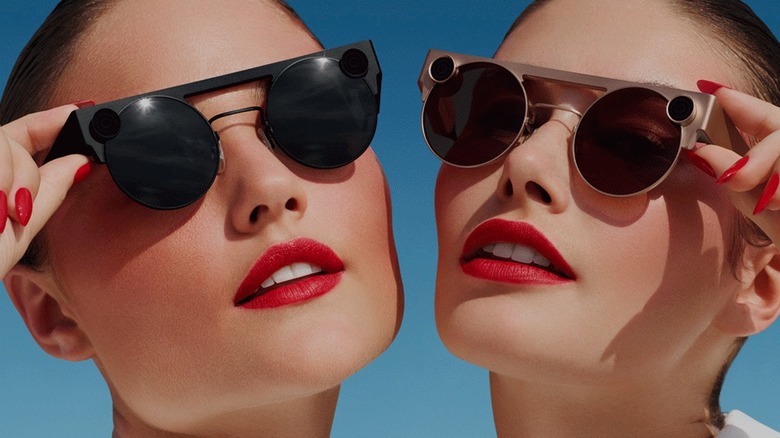 It's the functionality, though, which is most questionable. The video the Spectacles 3 captures is all processed within the Snap app: that means, without any sort of display on the glasses themselves, there's no way to preview your framing of the scene, or how your AR filter of preference might interact with it. The initial filters are underwhelming, too, The Verge says – think trippy floating blobs and weird color gradients – and TechCrunch criticizes their actual use of depth.
Factor in sluggish transfer times from glasses to app, followed by sluggish processing times too, and you start to wonder just what the point is. Snapchat – like other services which offer auto-deleting timely video – was built on convenience and immediacy, which Spectacles 3 just don't seem to deliver.
Snap's attitude seems to be that this is another step toward true augmented reality eyewear, and that sales expectations for Spectacles 3 are low. That's probably wise: these third-generation Spectacles are definitely "camera glasses" not a real AR wearable. If you're still interested in trying them out, they're shipping from today.