Snap Spectacles 3 double up on cameras for a 3D twist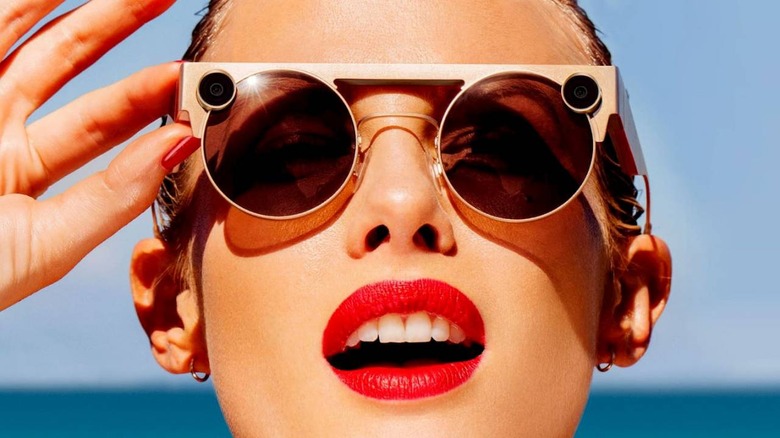 Snap today announced the third iteration of Spectacles and it seems this new pair is coming with quite a few changes. For starters, there are now two cameras on Spectacles – one beside each lens. As you might imagine, this allows you to capture 3D content and also lets you give your videos an augmented reality flair as well.
Previous versions of Spectacles only offered a single camera, and for a lot of people, that was probably enough. While the addition of a second camera does bolster the capabilities of Spectacles 3, it also significantly increases the price. While Spectacles 2 start at $150 (with the Nico and Veronica variants running $200), the two Spectacles 3 variants going up for pre-order today cost $380 each.
That's a lot of money regardless of what you're buying, so what do you get in exchange for that tidy sum? Snap says Spectacles 3 are outfitted with two HD cameras, though at the moment, there doesn't seem to be a more specific list of specifications. In any case, those two cameras are what allow you to create 3D still image snaps. You also have the option of applying 3D filters to your videos, or transforming them entirely with 3D lenses, which give videos a distinct augmented reality feel.
Of course, the ability to create 3D content doesn't really mean much when you don't have a good way to view it, so Spectacles 3 come bundled with a "3D Viewer." We haven't seen this viewer in the flesh yet, so for now at least, we don't know how it's constructed or how it works.
So, there you have it: Spectacles 3 are now official and they seem to be quite a bit more capable than previous iterations. They're up for pre-order beginning today from the official Spectacles website, with Snap saying that they'll be available sometime this fall. We'll be keeping an eye out for more information on Spectacles 3, particularly when it comes to an actual spec sheet and additional details about that 3D Viewer.