SmartThings revamped as Samsung gets IoT serious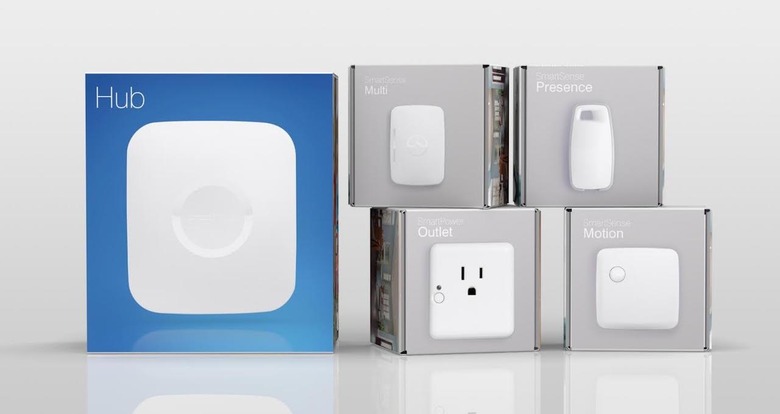 We guessed Samsung had big plans for the smart home when it splashed out on SmartThings, and now the first step of that scheming has been revealed as the next-gen Hub. The new SmartThings Hub gets a more powerful processor than before, along with an integrated battery and cellular connectivity options meaning even if both your power and DSL go out, your smart home will stay online. Meanwhile, there's a new clutch of sensors, along with a premium subscription service which Samsung is clearly hoping will help make them some extra cash from home automation.
The new Hub also adds some updated connectivity, in the shape of Bluetooth Smart, which will expand the number of devices it can connect to. It's also worth noting that Samsung uses Bluetooth Smart quite liberally in its home AV range, like the new SUHD TVs announced earlier today that automatically pair for streaming music, photos, and video.
Meanwhile, the SmartThings sensors have also been updated, with the biggest change being a considerable drop in size. The company has trimmed the door sensor, motion sensor, and key fob – aka the SmartSense Presence, SmartSense Motion, and SmartSense Multi – to about a third of the size of the first-gen versions.
Ties with third-party devices and services are also being improved. There's now native support for Philips hue – back when we reviewed SmartThings v1, you still needed to have the hue hub connected – along with Honeywell thermostats, Chamberlain garage door openers, Netgear cameras, Racchio's water irrigation system, and August locks, among others.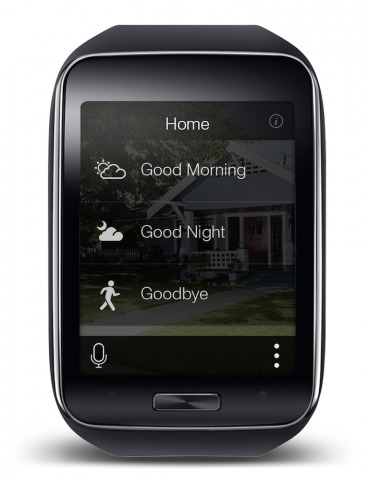 Unsurprisingly, Samsung's own smart appliances have also been added to the compatibility list, and there'll be control from wearables like the Gear S and the company's smart TVs.
For instance, there'll be voice control over the home for those wearing Samsung smartwatches.
As for the premium subscription service, that will add real-time monitoring for security and maintenance. SmartThings will contact users or designated contacts a text message or a call if there's an issue requiring attention, such as movement, flooding, or a fire.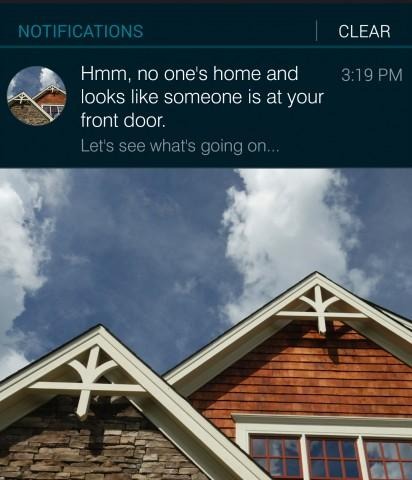 There'll also be DVR cloud recording included in the premium package. "Trusted" contacts will be able to gain access to the sensor suite to react to the alert.
The new SmartThings Hub will go on sale in the US and Canada in April 2015, as will the new sensors and the premium subscription service. Pricing is yet to be confirmed.