Here's how Tizen on Samsung's SUHD Smart TVs works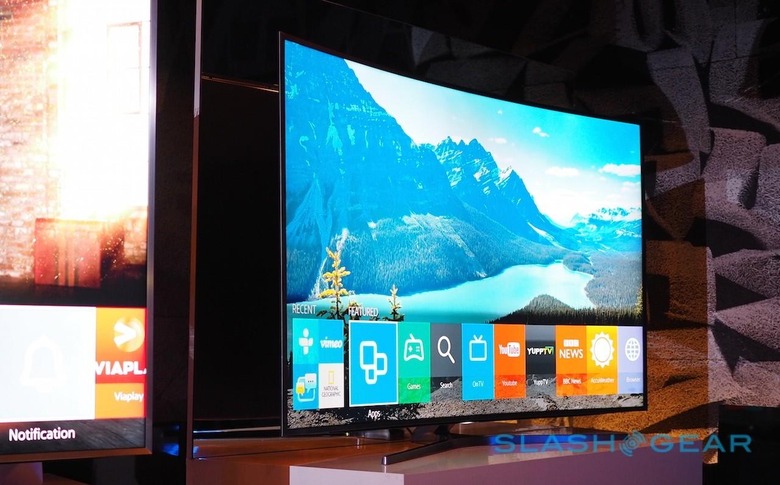 Samsung may have invented some new branding for its top-tier TVs, but we're more interested in how Tizen has found its way into the sets as Sammy's smart TV OS of choice. The company has been flirting with the open-source platform for the past few years, predominantly focusing on its potential on the wrist as an OS for smartwatches and wearables, but for the 2015 SUHD TV range it's being repurposed as a catch-up platform for live, on-demand, and streaming content that plays particularly nicely with smartphones and tablets. We stopped by to see how it all worked.
Tizen will be the default platform for all of Samsung's "S" line TVs, the flagship range of JS9500, JS9000, and JS8500 sets for this year. Replacing the company's homegrown OS, it looks surprisingly like what LG has done with webOS on its smart TVs, though given we've a soft-spot for that implementation, perhaps that's no bad thing.
The core interface is a row of icons running across the bottom of the screen. Each can resemble a different source or group of sources: the physical connections on the back of the set, for instance, or an online service such as Amazon Video on Demand, Netflix, or Samsung's own Milk.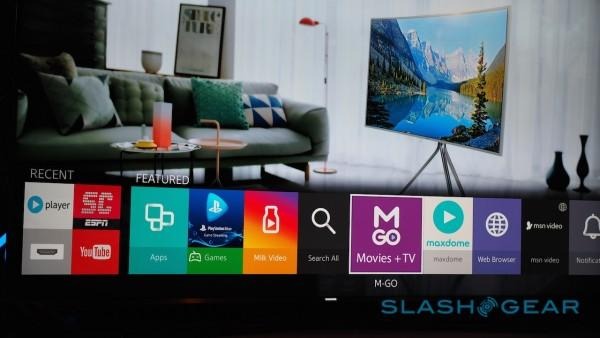 Navigation uses a new remote control, which has been pared back of anything but the essential keys. In fact, there'll be two remotes; the one shown here is the regular model, but Samsung didn't have the "premium" version it will also be offering.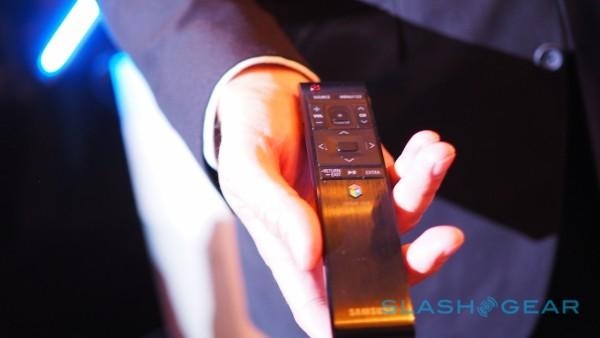 You get a navigation pad and buttons to control channels and volume, but Samsung is really expecting most people to wave the remote around. Motion-tracking controls an on-screen cursor, scrolling side to side in the list.
There are some neat animations – the way the list scrunches up and bounces back again when you reach the end of it, for instance – though since Samsung wouldn't allow us to try it ourselves it's hard to know how accurate it will be, at least without a little practice.
A second UI floats the core shortcuts in each of the four directions, leaving the screen dominated by whatever content you're actually watching.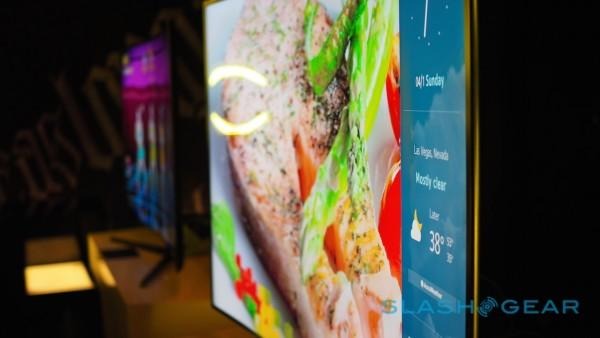 That content could be broadcast live, or streamed via the internet connection, but it could also be coming from your phone or tablet. Each of the SUHD TVs has Bluetooth Low Energy built-in, and so once your device is paired they'll automatically connect whenever in range, and allow for one-button media shifting from small screen to large.
A "Briefing on TV" UI features an alarm, and can show the daily schedule and weather reports pulled from a smartphone.
Later in 2015, meanwhile, there'll be a UHD update to Samsung's M-GO service operated with Technicolor and DreamWorks Animation, promising SUHD-friendly content.
Samsung is hoping that Tizen's smoothness on the sets and its open-source roots will encourage third-party developers to jump onboard and cook up apps for the for SUHD TVs themselves. We'll have to wait and see whether that actually pans out – the company said something similar about Tizen on wearables, after all, but adoption hasn't been vast – but first impressions certainly suggest the interface should be more user-friendly than what Samsung has been using until now.