Samsung SUHD TV one-ups Ultra HD with uber-colors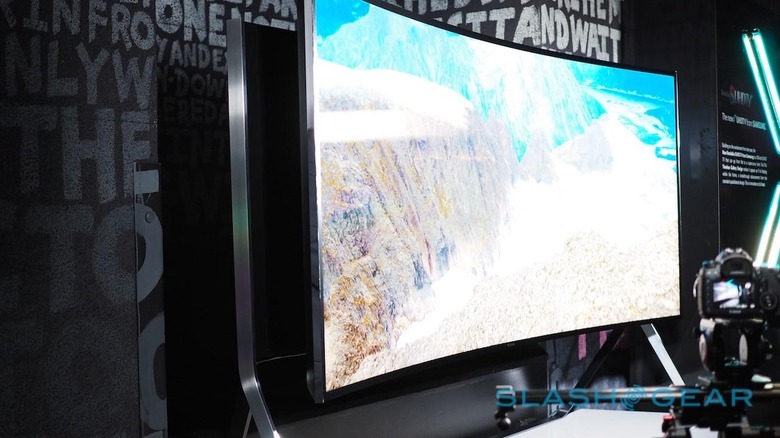 What comes after Ultra HD when you're trying to sell people new TVs? If you're Samsung, the answer is SUHD, when the added "S" somewhat nebulous in its abbreviating but kept for the firm's most high-end models. It's not just a name and some sleek beveled edges, however, with Samsung turning to nanocrystal semiconductors to improve picture quality, contrast, brightness, and color, even running at the same 4K resolution as last year's sets. Meanwhile, under the hood of each SUHD is a new Smart TV platform powered by Tizen.
The picture improvements are handled with a combination of hardware and software fineagling. On the hardware side, the nanocrystal semiconductors actually transmit different colors of light, depending on their size. Samsung says that improves color purity, not to mention efficiency, and adds up to a whopping 64x more color expression than a regular TV.
On the software side, there's an SUHD re-mastering engine which looks at image brightness and assesses it in real-time, minimizing power consumption while preserving contrast levels.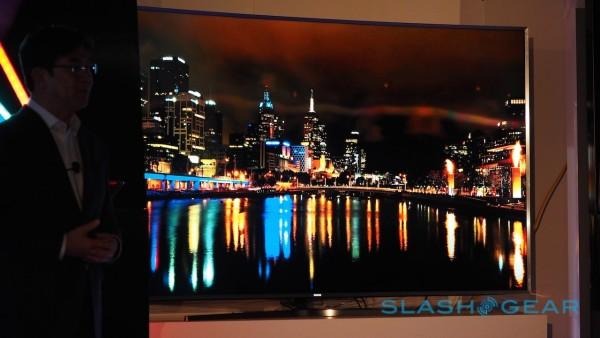 The upshot, Samsung claims, is deeper blacks and brightness levels 2.5x higher than conventional TVs. You don't end up with an oddly skewed picture, either, with the promise of twice the color adjustment points.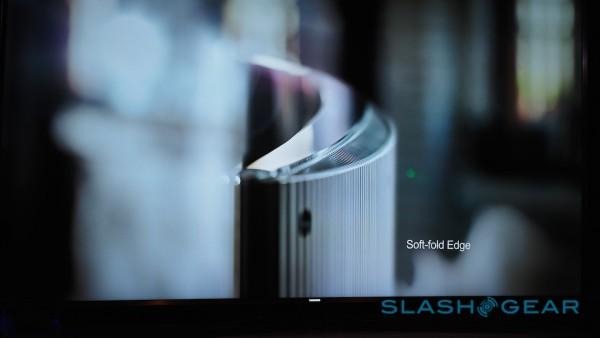 To really take advantage of it, though, you need content that's been specially mastered to work best with SUHD. Samsung has been prodding studios like Fox to remaster certain scenes from movies, though it's unclear how many will go to the effort normally.
Design-wise, meanwhile, there are chamfered edges and soft textured "shrirring" on the back, so that even if your set is stood in the middle of a room, you don't have to ignore the ugly side. They'll all be curved, too.
Under the hood, Samsung has turned to Tizen – the open-source platform it has adopted for smartwatches among other things – for its interface. A newly pared-back remote has motion tracking, so you can mouse your way around the (surprisingly LG webOS-like) UI, with a menu bar running across the bottom and access to streaming services, on-demand content, live TV, and more.
Samsung will kick off its 2015 SUHD TV range with three new series, the JS9500, JS9000, and JS8500, spanning screen sizes from 48-inches to 88-inches. Pricing will be announced closer to launch.