Smartisan out-designs other Androids (and Apple?)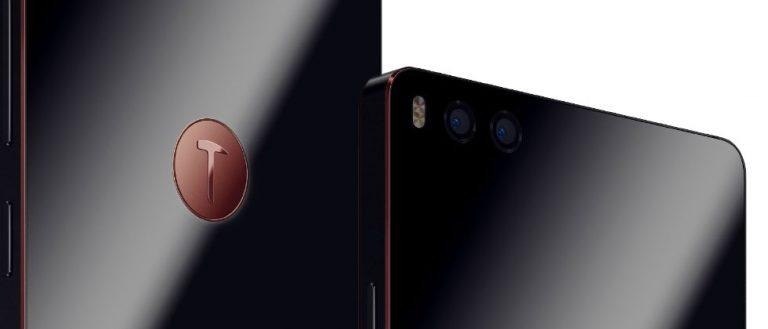 There's a new smartphone coming from the folks at Smartisan that goes by the name "U Pro". If you've never heard of the brand Smartisan before, you're not alone. This little-known China-based brand opened shop in the year 2012 and has since launched several rather nicely-designed smartphones. Now, if only we could get them to expand beyond their basic coverage area.
The smartphone we're talking about today has one of the best simple designs on the market today. I say this subjectively, of course – there's no perfect way to say how nicely a smartphone is designed. There are objective ways to test the components, which is why we have reviews, but for this, I must suggest, not dictate, what's most beautiful.
What we've got here is at once both a conservative and daring design. Conservative because it's simple – flat panels on the front, back, and sides, a simple pair of logos on the back, 2x camera array on the back, speaker at the bottom, fingerprint scanner up front. It looks much like an alternate-reality Jony Ives sort of industrial design.
Below you'll see some specifications for this smartphone. The specs are OK – they certainly place the phone in contention with the rest of the mid-range titans, like the Moto G5 Plus. Or they would, if only Smartisan were selling their phones in the United States.
Display: 5,5 ", 1920x1080 pixels, 403 ppi, In-Cell Touch, Corning Gorilla Glass 3 1000: 1 80% NTSC
Camera: dual, 13 + 13 megapixel, autofocus phase, f / 2,0, RGBW-sensor, dual LED flash different colors, video recording 2160p @ 30fps
Front camera: 8/16 megapixel, f / 2,0, record video 720p @ 30fps
Processor cores Qualcomm Snapdragon 626 w/ Adreno 506 GPU
RAM: 4 GB
Platform: Smartisan OS 3.7 based on Android
Internal Memory: 32/64/128 GB
Memory card: microSD slot (up to 128 GB)
Connectivity: GPS, GLONASS, Beidou, Bluetooth 4.2, NFC, (not in all versions), Wi-Fi, USB Type-C, fingerprint scanner
Battery: 3500 mAh, Quick Charge 3.0
This device also has a number of cases made for it by Smartisan. Each feature a bit of a red accent with graphics that are sometimes super, sometimes very, very strange. Three color combinations are available with this phone as well, including Black, Red, and Black with Red Accents.
The black with red accents is the most daring of the three – generally a design like this requires a 3rd-party case or skin to be applied. But Smartisan doesn't sell massive amounts of phones all around the world, they only sell a moderate amount. And they've got the black to fall back on, anyway.
The least of these three is the black, coming with 32GB of internal storage, an 8MP camera up front, and a Qualcomm Snapdragon 625 SoC inside. The Red version works with 64GB of internal storage, has a 16GB front-facing camera, and ramps up to the Qualcomm Snapdragon 626. The Black with Red Accents edition has the same specs as the Red version save the addition of NFC and the doubling of the internal storage to 128GB.
Do these look like smartphones you'd be apt to use if given the chance? Remember that time when Apple reupped a patent for a flat-sided smartphone and it looked like the iPhone 4 design was coming back? Looks to me like it arrived – just across the pond.
UPDATE: Above you'll see a set of hands-on images from Science and Tech Star on Weibo. That's straight out of China, as the company revealed the phone this week.