SlingPlayer for Logitech Revue Google TV STB officially released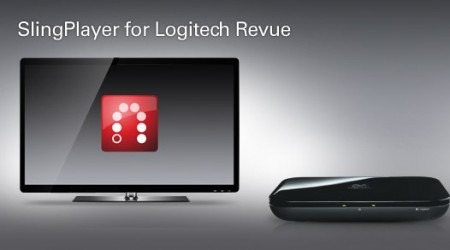 Sling has released SlingPlayer for the Logitech Revue, allowing all owners of the Google TV set-top box to access its media streaming app and placeshift content locally or remotely. Announced back in July – and opened up for a closed beta at the same time – the app requires a Slingbox SOLO or Slingbox PRO-HD as well as a minimum of a 600 Kbps connection if you're content with standard definition video.
High definition video, meanwhile, demands at least a 2 Mbps connection. SlingPlayer is a new option in the TV & Movies category; once you've loaded it, you can log in with your Sling credentials and then access your remote Slingbox as usual.
That means full support over the remote control of whatever sources are plugged in at the time, and, if you're hooked up to a DVR, you can also program it to record new shows and playback existing ones. The new functionality comes as Google is attempting to rejuvenate interest in its Google TV platform, pushing out an Android 3.1-based upgrade in recent weeks that pares down the UI so as to make it less overwhelming for users.
[Thanks Carl!]