SlingPlayer for Google TV beta opens [Video]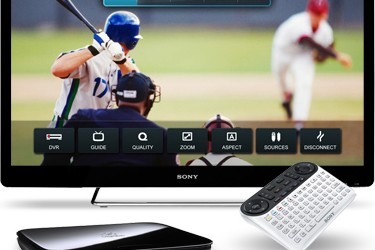 Sling has thrown open its beta for SlingPlayer for Google TV, allowing those with one of Google's STBs – like the Logitech Revue – to stream content from their Slingbox Solo or Slingbox PRO-HD. Dubbed "SlingPlayer for Connected Devices" the new system bypasses a software upgrade or app, and instead works as a Flash-based sit specifically coded for the Google TV platform.
That should allow Sling to modify and tweak its Connected Devices offering more readily than if it demanded a firmware update every time. Since Google developed a custom build of Chrome with 1080p HD Flash hardware-acceleration support, it shouldn't lag when it comes to performance, either.
As you can see in the video demo below, SlingPlayer for Connected Devices automatically tests the connection speed to figure out what quality settings it should use, and then the UI is generally the same as Sling's mobile apps. Registration to the beta is free; you can sign up here.
[via ZatzNotFunny]