Slingbox PRO-HD gets Euro update with Freeview tuner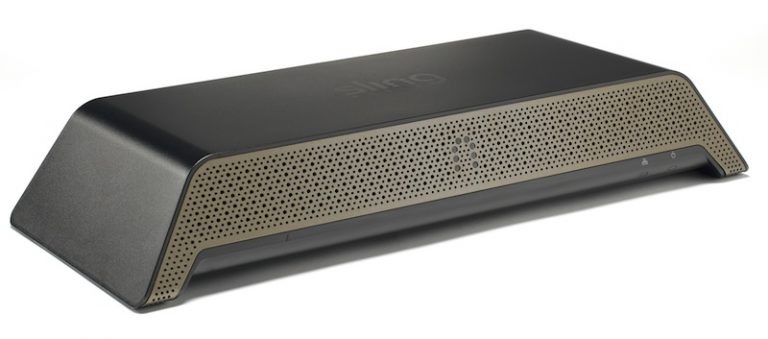 It's been two years since Sling Media launched the Slingbox PRO-HD on the North American market, and now they're ready to release their European-centric version.  Out goes the ATSC TV and in comes a Freeview TV tuner, meaning owners can now stream free-to-air digital TV as well as the various SD and HD video inputs.  After the cut, more on the new PRO-HD, Sling's push for in-browser viewing, and we talk to the company's European VP about the future for place-shifting.
Like the original PRO-HD, the new version has composite, component, S-Video and S/PDIF inputs and pass-through outputs (for hooking up the local TV).  Still no HDMI port, and nor is wireless built-in; instead Sling recommend a pair of their SlingLink TURBO powerline adapters.
Meanwhile Sling is also launching Slingbox.com in Europe, an online portal that takes the SlingPlayer experience into the browser.  Rather than requiring a software client be installed on your PC or Mac, you can now view your streamed content in Internet Explorer, Firefox or Safari.  Sling reckon it's ideal for watching media when you're at a friend's house or using a public computer.
We caught up with Sling Media's VP for Europe, Stuart Collingwood, to find out how the PRO-HD fits into the company's vision, and he was unsurprisingly keen to point out that it's just one step in pushing place-shifting to a broader audience.  Collingwood said Sling was currently in talks with TV manufacturers regarding integrating Slingbox hardware into their future HDTVs, so you could plug in the set's ethernet cable and automatically be pushing out content.  Interestingly, Sling's research found that 70-percent of buyers are using their Slingbox not for travelling but simply to placeshift content around the home, something Collingwood expects to increase as tablets like the iPad and Dell Streak increase in popularity.
Meanwhile, they're also working with carriers and cellphone manufacturers to see the SlingPlayer app preloaded onto new handsets (the company has Android, iOS, BlackBerry, Windows Mobile and Flash versions of its SlingPlayer Mobile app, and is working on a Windows Phone 7 version).  In fact, they recently demonstrated a stripped-down Slingbox Solo – smaller than a new Apple TV – which they're promoting among carriers as a potential bundle option: the buyer would just have to plug the tiny box into a video source and then start streaming content to their phone (likely with an unlimited data plan thrown in with the deal too).
Finally, we asked about YouView, and whether Collingwood saw either Sling's hardware being integrated into upcoming YouTube IPTV STBs or, alternatively, a SlingPlayer client being developed for the OS.  With discussions still at an early stage, he was understandably coy about saying anything concrete, but did say that Sling were keen to get placeshifting onto as many platforms as possible and that a Sling-capable YouView box was an obvious route.
The European version of the Slingbox PRO-HD is available to buy in the UK now, priced at £249.99.  It'll roll out across Europe in the coming weeks.  Of course, you shouldn't just take the press release at face value; check out our full review of the Slingbox PRO-HD too.
Press Release:
Sling Media unveils Slingbox PRO-HD: Watch High Definition content wherever you want it

Enables high quality content delivery to compatible SlingPlayers

London, UK — 23rd September 2010— Sling Media, Inc., a wholly owned subsidiary of EchoStar Corporation (NASDAQ: SATS), today announced the UK launch of Slingbox™ PRO-HD, a new addition to the award winning Slingbox family.

With the Slingbox PRO-HD , viewers can enjoy HD content originating from their home television, including over the air DVBT digital signals, HDTV cable or satellite receivers, or HD PVR's, on a laptop or desktop computer. In addition, when paired with the SlingPlayer for mobile application, customers can stream content straight to their compatible mobile device for viewing on the go.

"Millions of people are enjoying the benefits of HD quality pictures at home, creating a huge market for new products like Slingbox PRO-HD. With Slingbox PRO-HD, our customers can placeshift their HD programming without sacrificing the quality of the picture," said Stuart Collingwood, VP EMEA, Sling Media. "Slingbox PRO-HD marks a giant leap forward in hardware and software development from Sling Media, such as powerful encoding enhancements. All of this means the Slingbox PRO-HD delivers a delightful user experience and amazing picture quality."

As part of the launch Sling Media is also announcing Slingbox.com. Visitors to the new online portal can watch their content using any major Internet browser, without need to download the SlingPlayer application.

The Slingbox PRO-HD is the first and only Slingbox product capable of streaming HD content. While the Slingbox PRO and Slingbox SOLO scale HDTV sources to SD resolutions, the Slingbox PRO-HD preserves the original resolution and delivers it to a HD-compatible laptop or desktop computer or secondary TV when paired with a SlingCatcher.

Slingbox PRO-HD is designed to meet the varied requirements of today's multi-faceted TV-viewing households. The product includes standard (4:3) and widescreen (16:9) video support and features multiple integrated sets of audio-video inputs and outputs (Digital Terrestrial TV Tuner, S-video, composite video, component video and either analogue or multi-channel, 5.1 surround digital audio) and features integrated looping outputs for each input. Slingbox PRO-HD transforms PCs, laptops, Macs and a variety of smartphones (including the Android platform) into personal, portable TVs and builds upon the goals of the original Slingbox – to give consumers the freedom to view their home TV programming anywhere.

Slingbox PRO-HD will be available for purchase in the UK, for a suggested retail price of ₤249.99, from Amazon, John Lewis, Best Buy and PC World and will be rolling out to other European countries in the coming weeks.

About Sling Media

Sling Media, Inc., an affiliate of EchoStar Technologies L.L.C., which is a wholly owned subsidiary of EchoStar Corporation (NASDAQ: SATS), is the leading provider of video place shifting products and services for consumers and television service providers. Sling Media's product family includes the internationally acclaimed, Emmy award-winning Slingbox that allows consumers to watch and control their living room television shows at any time, from any location, using internet-connected PCs, Macs, PDAs and smartphones. For more information, visit www.slingbox.com