Sling TV is coming to Apple TV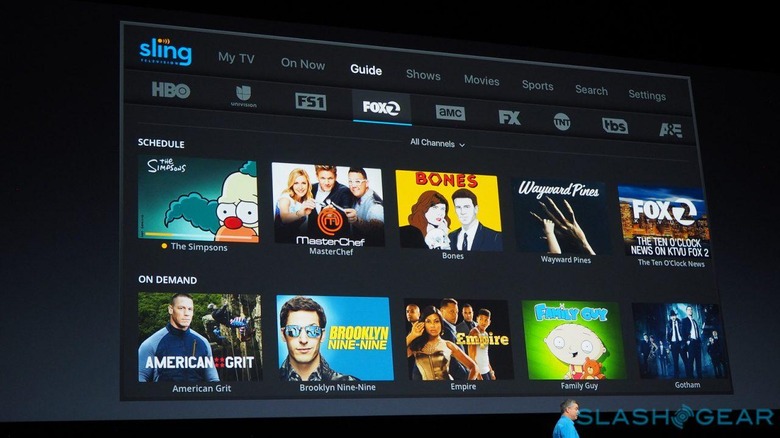 This morning it was announced that Sling TV will finally be coming to Apple TV devices. This announcement was made official at WWDC 2016, Apple's developer conference in San Francisco. This comes after Sling's "When will Sling TV be on Apple TV?" help page read the following: "We are always looking to add to Sling TV's supported devices. Unfortunately, our service is not currently available on Apple TV." That changes immediately if not soon.
Before today, Sling TV customers would have been able to log in to ESPN network content on Apple TV through the WatchESPN app. That's been part of their subscription for some time. Earlier this March, Sling TV also appeared in the Apple TV app store for a brief time – though back then it was likely a mistaken drop.
Pricing for Sling TV will be staying at $20 a month, even when on Apple TV. This update will also include 12 new Viacom channels for Sling TV, including Cartoon Network.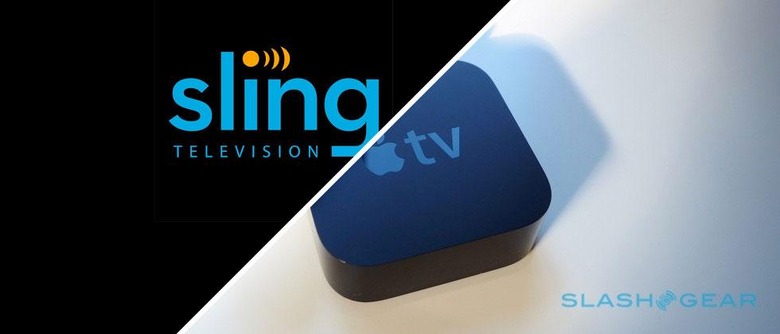 An update with Viacom will make a number of other big-name brands available to Sling TV users, including BET, Spike, MTV, Nick Jr., and others – that was announced by Viacom and Sling TV earlier this year.
That includes ESPN, ESPN2, AMC, TNT, TBS, CNN, A&E, Lifetime, History, Food Network, HGTV, Travel Channel, Cartoon Network/Adult Swim, Disney Channel, ABC Family, IFC, H2, El Rey Network, Maker, and Galavision – and likely more soon.
Sling also announced a new plan recently which allows users to stream to 3 devices at the same time. Just in case you want to watch three different channels at once. Sports? All the sports.
There's also Sling TV's variety of "Extra" add-ons – as it is outside of Apple TV – including Sports Extra, Kids Extra, Lifestyle Extra, HBO, Best of Spanish TV, Hollywood Extra, World News Extra, Cinemax, and Broadcast Extra. Each of these "Extra" packages adds on a set of channels for $5 per month, and it's highly likely that additional packages will be added on as Sling continues to gain prominence.