Sling TV's new plan lets you stream to 3 devices at the same time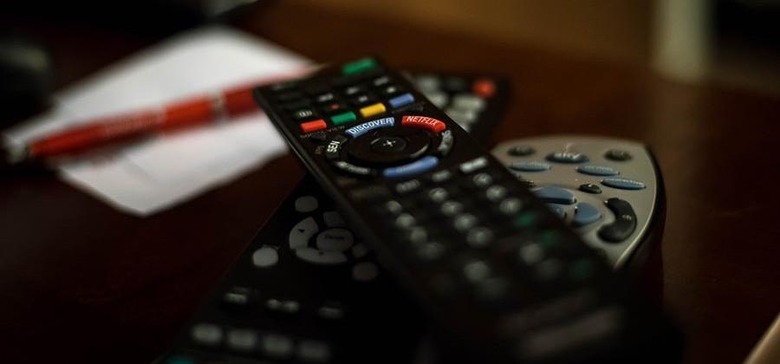 Sling TV, the Internet-based live television service, has introduced a new multi-stream plan that allows subscribers to stream to up to three devices simultaneously. The new plan is very similar to the single-streaming plan, but has a limited set of restrictions on certain channels, such as ESPN and ESPN 2, the kids' extras like Disney XD and Boomerang, a bunch of Spanish-language channels, and more.
Sling TV is an Internet-only service from Dish Network that ditches satellite and cable in favor of over-Internet video streaming; it works mostly the same way as an ordinary cable service, but with the advantage of streaming on a wider variety of devices — your smartphone and tablets, for example, in addition to your set-top-box.
The biggest limitation for Sling TV has been the single-streaming restriction, which only lets you stream the service on one device at a time. That changes with the new multi-stream service, which supports up to three devices at once. This means, for example, you could watch the service at home while your child watches it with their phone while at a friend's house.
The new multi-stream service costs $20/month and provides both on-demand and live content from Fox Networks Group, as well as some other base content and any additional packages that are added. This service is currently in beta, and can be subscribed to without having the single-stream plan.
For this plan, the "Best of Live TV" includes FOX Sports and Broadcasting channels, FX, National Geographic, A&E, AMC channels, Univision channels, Turner networks, and Scripps. 'Extras' include Cinemax, HBO, Lifestyle, Hollywood, and World News.
See the full list of channel comparisons here [PDF].
Extra packages, as with the single-stream plan, cost extra and must be selected additionally, the idea being that you can tailor your channel options to your particular tastes, not having to pay for a bunch of channels you're not interested in. While it's not quite as tailored as picking each channel individually, it's much better than the selections you get from most satellite and cable providers.
Fox Networks Groups' President Randy Freer praised the service, saying:
We're proud to partner with Dish and Sling TV to offer our brands FOX Broadcasting, FX, National Geographic and FOX Sports as part of Sling TV's multi-stream service. This flexible platform, which allows viewers to access our industry-leading programming, ranging from 'Empire' to 'American Crime Story,' the World Series, the Super Bowl and our massively popular local sports, at home or on the go, reflects our commitment to providing the consumer with a better and more seamless TV experience.