Sleek Audio SA7 in-ear monitors revealed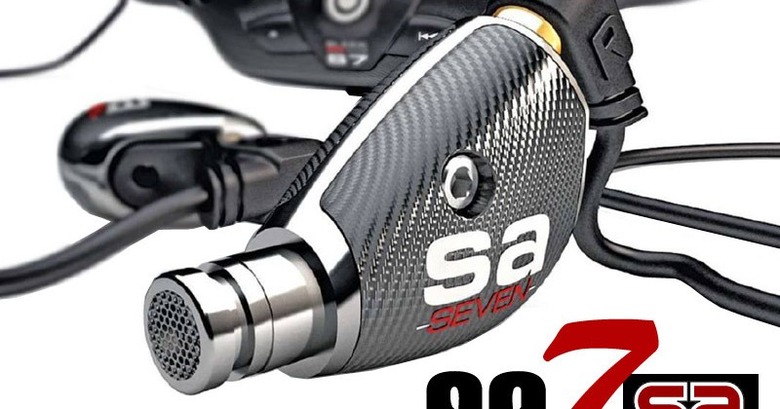 Sleek Audio have been promising a new set of high-end in-ear monitors for some time now, and courtesy of Pop-Sci magazine we now have a better idea of what's in store.  The Sleek Audio SA7 IEMs slot in above the SA6's, keeping the user-adjustable VQ system for tweaking treble and bass, but now machined from a single block of aluminum with a carbon fiber shell held on by titanium screws.
Inside, meanwhile, there are dual balanced armature transducers wrapped in shock-absorbing silicone that can apparently resist up to 14,000Gs.  Whether you'll experience that sort of shock in your general listening is a different argument, of course, but at least you won't have to worry about dropping them in your bag and bumping them around a bit.
They're also paired with the Kleer wireless system, though looking at the single photo above it seems Sleek have a new controller which has track skip buttons and other playback keys; that presumably means you'll be able to control your PMP without having to whip it out of your pocket.  Expected pricing is apparently in the $350 to $400 range, with the Kleer system another $100 on top; look for them to hit shelves within the next few months.