SlashGear Morning Wrap-up 2/11/14: Fiat, BWM, Mercedes, Unpacked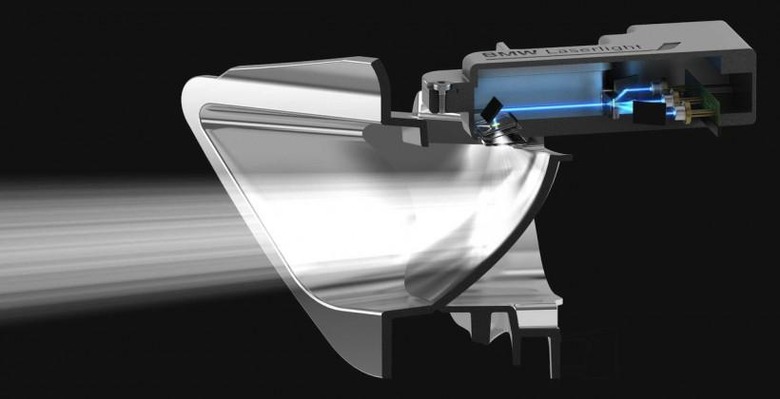 There's no doubt now that the personal technology market is running head-first into the automotive universe, with several entries on today's SlashGear Morning Wrap-up coming up car-friendly. This includes a Beats-branded vehicle, a bit of the ol' biturbo V8, and a new set of laser headlamps. Then there's Samsung for Mobile World Congress 2014 too, of course.
The folks at BMW have been working on a new way to light the road ahead of you, and they're ready to roll it out on their BMW i8 plug-in hybrid coupe this upcoming season. Here we're finding laser headlights, the kind that the company is pushing to replace LEDs with laser diodes in the very near future. That's a whole lot more brightness and range for an even-smaller sized bulb.
From Mercedes-Benz we've got the brand new S-Class Coupe as well. Here in the 2015 model we've got a new curve tilting function, one allowing the vehicle to make turns a lot more like a motorcycle would, leaning in, as it were. This technology allows a reduction in lateral acceleration of the occupants of the vehicles, this therefor improving comfort in general.
Jimmy Iovine is ramping up Beats action with the Beats Edition Fiat 500L, a vehicle with Beats audio at its heart. Here you're not only getting a Beats-colored paint job and interior, you're getting custom-tuned sound throughout the vehicle. You use your stereo to and from work, right?
Samsung brings the most important non-automobile technology news of the morning, and it's only really a reminder. Here we're tossed an invite to the MWC 2014 Samsung Unpacked event, number 5 – this pointing directly at the idea that the Samsung Galaxy S 5 will be revealed just a bit ahead of schedule – perhaps in more than one iteration, as well.