This Cyber Monday we've got a collection of SlashDeals for you from some of the sweeter brands in the industry, in all the right categories to boot! You'll find several devices in Gaming, a couple of massive displays to connect with, and a set of some of the cooler PCs we've encountered over the past year or so. Have a peek and dive in!
Gaming
First there's an Alienware gaming desktop beast of a machine running no less than Ubuntu Linux. That's a relatively rare combination at the moment, but given Steam's attachment to Linux for the future, it wont be for long. Jump in on the Linux evolution with this tower with a cool deal while you're at it!
Alienware X51 4th-gen "Haswell" Core i3 + GeForce GTX 645 mini PC w/ Ubuntu Linux for $499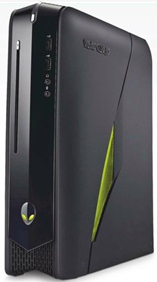 If you're in need of a more mobile solution but you still want the power of NVIDIA GeForce to back you up, there's a Lenovo gaming laptop (shown at the head of this article) here with your name on it. This machine is a whopping 44% off its original price kicking it well below a grand – and it's available in black, too!
Lenovo IdeaPad Y410p 14″ Haswell Core i7 Gaming Laptop w/ 2GB GeForce GT 755M for $729 with Y410P71DB coupon code
Monitors and TV
The Dell E2314H monitor works with LCD technology with LED-backlighting to bring you some of extremely sharp and bright action for whatever you're going to be bringing to your big-screen desktop. This monitor is good for everything from entertainment to gaming – maybe even pairing with that Alienware desktop above!
24″ Dell E2414H 1080p LED-backlit LCD Monitor w/ 3-year warranty for $129.99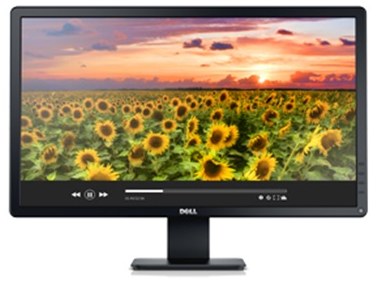 It wouldn't be a TV deal category if VIZIO didn't show up with a massive television for your perusal. In this case it's a 60-inch beast with 1080p resolution and 120Hz LED technology.
VIZIO E601i-A3 60″ 1080p 120Hz LED HDTV + $300 Gift Card for $898 (add to cart to see gift card)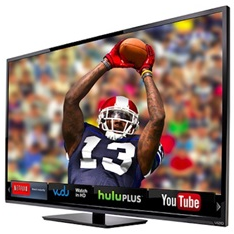 HP and Dell Computers
Both HP and Dell are bringing some deals this Cyber Monday, with a huge Dell XPS 27 Touch All-in-one PC to kick the party off right. We had a look at the Dell XPS 27 touch AIO earlier this year and can say without reservation that it is one of the finest touchscreen all-in-one computers on the market today – and it's a beast.
Dell XPS 27 Touch (2720) 27″ 2560×1440 4th-gen Core i5 All-in-one PC for $1,199.99 using XN7QTMKXG$JLLJ coupon code.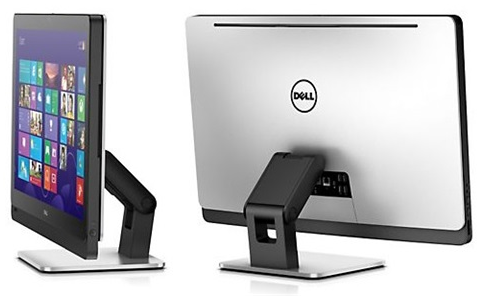 HP's entries this week start with the slick-looking and next-generation functioning HP Envy TouchSmart 15t-j100 Quad Edition touchscreen laptop in its 15.6-inch iteration. Rolling with a coupon code that knocks 21% off its price it's a better deal than ever.
HP ENVY TouchSmart 15t-j100 Quad Edition 15.6″ Core i7 "Haswell" Touchscreen Laptop $709.99 using LOGICBUY20 coupon code.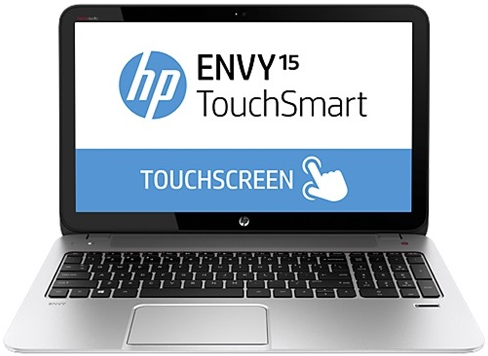 For those of you looking to lean back with your relatively giant touchscreen all-in-one desktop machine, there's always the HP ENVY Recline series. This device is working with a healthy 20% off of its original price, bringing it in at under a grand – right in time to stay sharp for the holidays.
HP ENVY Recline 23-k100xt TouchSmart Core i5 23″ All-in-One Desktop for $949.99 using PC999CM coupon code.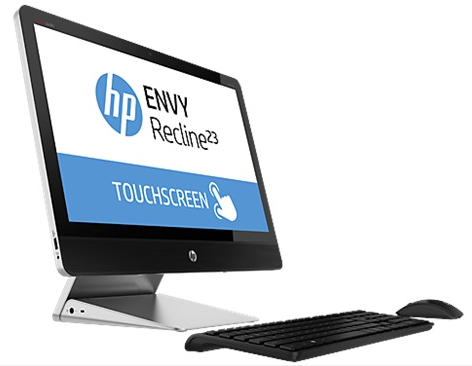 If the ENVY touchscreen notebook wasn't your speed, the HP Spectre 13t-3000 might be right up your alley. Have a peek at this 13.3-inch 1080p display with Ultrabook power under the hood alongside a 128GB SSD, sticking with the theme at 20% off its original price.
HP Spectre 13t-3000 13.3″ 1080p Core i5 Touch Ultrabook w/ 128GB SSD for $799.99 using PC999CM coupon code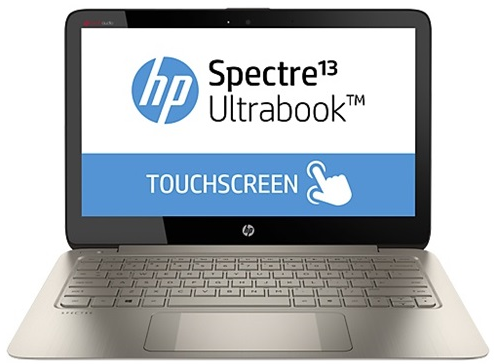 You'll find an excellent collection of deals including those listed above and one whole heck of a lot more straight from LogicBuy's homepage. There you'll find expiring deals galore – this is Cyber Monday after all, not a whole Cyber Week!